Essential oils are beneficial in our daily life, whether it's for repelling bugs in a natural way or for relaxing aromatherapy. Millions of people use these essential oils around their house for one or more reasons. You might also wonder if you can use such oil for the same purpose on your cat. Reality: not all essential oils are safe for cats and are potentially toxic. In this article, I will cover which ones are CAT safe, which ones are bad, and other related information about essential oils usage.
Are Essential Oils Safe For Cats   
No. Almost all essential oils have a few toxic compounds that can be inhaled or licked off a cat's fur. Cats lack enzymes that help process compounds like Glucuronidation and phenols in essential oils. The most common toxic compound to cats is phenolic compounds that occur in plants naturally and are present in highly concentrated form in essential oils. 
Therefore exposing such oils to your cat will leave their liver vulnerable to failure. Therefore, ensure you research properly before using any aromatherapy, diffuser liquid, potpourri products, room spray, or essential oil. Avoid any source of airborne essential oils applying to your cat. 
If you can smell the Aroma of the oil around you, it means there is oil in the air that can cause respiratory distress in cats. The first problem your cat will likely face when interacting with most common oils like peppermint and lying, bergamot, & tree oil is difficulty breathing. 
If your cats accidentally inhale or lick off an essential oil, it can cause significant health issues like respiratory distress, difficulty, and even poisoning. If you notice any problematic symptoms in your cat, call the helpline and get ready for an emergency trip to the vet as soon as possible. 
I recommend you never apply the essential oil directly to your pet's body where it can be licked off. In addition, you should also never leave it out in the open where your cat can reach. 
It is crucial to avoid diffusers because most sprays, room fresheners, or diffusers contain essential oil. Therefore if a small amount of harmful fat gets collected on your feline's body or fur, it can cause liver issues. 
Because your feline will quickly absorb any oil to their skin, her liver will not be safe from the toxins. It can lead to liver damage or even liver failure if applied in large quantities to cats' fur or body. Other than this, essential oils can damage your cat's central nervous system. 
felines are blessed with a Strong Smell sense
As cats are blessed with a strong sense of smell, the Aroma of essential oil can easily overwhelm them. In addition, the habit of self-grooming can make your cat ingest any drop of oil on their fur when they lick. Even a few drops of essential oil with toxic compounds can upset your cat's Central respiratory system and breathing. 
A few drops of oil are enough to release an overpowering Aroma. The Aroma can be avoided by heating the essential oils, but it's not recommended to do so around cats. I would have you guide me to continually heat your fat out of reach of any cats that could knock it over. If hot oil accidentally spills on your cat, she can get a chemical burn or painful heartburn.
5 Precautionary Facts You Must Know
Cats should not be allowed in a room with a high concentration of essential oil. 
Avoid using oil if your cat is already suffering from any respiratory condition, asthma, or allergies. 
Avoid feeding or applying essential oils directly to felines.
Never leave any oil in a place where your cat may come in direct contact because some oil carries insect repellent capability, which increases the risk of fatal reaction in your pet.
Elderly cats or cats with liver problems should never be allowed in the room where diffusers are used.
Are Cats Allergic To Essential Oils
Yes. Cats are allergic to essential oils, sprays, room fresheners, and diffusers. But not all; some essential oils are effective in calming, deworming, and treating itchy skin & fleas in cats. But, the overpowering Aroma of oil can overwhelm your cat. 
You should avoid leaving it unattended. Keep all essential oil out of your curious cat's reach always. Avoid applying pure essential oils orally or topically to your cat without consulting your veterinarian first. Oils like tea tree oil are dangerous for your cat's liver & Central respiratory system. 
Are All Essential Oils Bad For Cats?
No. The oils with no toxic components like terpenoids, flavonoids, and phenol are safe for cats—the fats found in hydrosol form are also safe, like lemongrass oil. Pure or organic essential oils are bad for cats. Some oil has a low toxin level, but it depends upon each cat's sensitivity and the route of exposure.
Any aromatic oil or essential oil high in phenolic compounds are poisonous to get not only if swallowed but also touched. You may notice the symptoms if your cat accidentally inhales it very late. 
Research has shown that essential oils harm cats and other pets when taken internally, inhaled, or applied to the skin. Essential oils severely threaten the central nervous system and liver in cats. 
Some Essential oil poses a threat to cats and a toxic risk to all household pets, including dogs. Essential oils absorbs rapidly across the skin and then metabolize in the cat's liver. 
As cats lack essential enzymes, they won't be able to eliminate certain toxins when metabolizing oil. It would help if you avoided a higher concentration of essential oil as it poses a greater risk to your cat.
What Essential Oils Are Safe For Cats? (7 Oils That Are Safe Cats)
Cedar Wood Oil. It is safe for cats because it is available without phenol. However, you should check the ingredient label for contents on the backside before purchasing one.
Lavender oil. Another pretty safe oil for cats is Lavender oil when used sparingly. Make sure to purchase one that is in the proper concentration.
Lemongrass oil. It is primarily available in the form of hydrosol and has a 100% nonalcoholic Aroma. It has been widely used around cats at a low concentration. Therefore, lemongrass is a safe essential oil to use around your house if you have cats.
Chamomile oil. You should be very cautious in this area because some oils are prepared from Roman chamomile that contains harmful toxic components like terpenoids and flavonoids. 
Rosemary oil. Rosemary oil is a very effective fleas repellent that is safe to use on or around cats. However, it does have a complex Aroma, and it is recommended to first boil one part of water with a twig of Rosemary. Then, dilute it with the brew and allow your feline to sit on it for a couple of minutes.
Jasmine oil. If you want to relieve your cat's depression and stress to boost her mood and emotion, Jasmine essential oil is a safe option.
Rose oil. In some areas, Rose oil can be toxic for cats. But it depends upon the sensitivity of each feline and the route of exposure. Otherwise, Rose essential oil can be used safely on cats if it is in a low concentration.
15+ Essential Oils Toxic To Cats   
Clove Oil
Cinnamon Oil
Oregano Oil
Wintergreen Oil
Citrus Oil
Eucalyptus Oil
Oil Of Sweet Birch
Pennyroyal Oil
Peppermint Oil
Pine Oils
Tea Tree Oil
Sweet Birch Oil
Lavender Oil
Wintergreen
Ylang Ylang
11 Symptoms Of Essential Oil Poisoning In Cats
Inappetance 
Drooling
Vomiting  
Diarrhea
Decreased respiratory rate, asthma
Aspiration pneumonia
Liver failure
Neurological signs like tremors, staggering, and stuporous or drunk-like behavior
Changes to heart rate
Lethargy
Nausea
7 Best Essential Oils That Are Safe For Cats
Best Calming Essential Oils For Cats
If your cat is anxious or looking frustrated, you can take the help of lavender essential oil to soothe her. Lavender oil has soothing properties. Add a little lavender essential oil to a cat shampoo suitable for her skin. 
Best Essential Oils For Cats Itchy Skin 
The best essential oil for cats with itchy skin is a spray of lavender & chamomile mixed oil. It is a very effective spray for soothing cats with itchy skin. It is also effective in killing or repelling fleas. 
Best Essential Oils For Deworming Cats  
Essential tea tree oil and Essential lavender oil are effective in deworming cats but only safe if it is in a low concentration. First, bathe your cat as usual, then apply 4-5 drops of oil onto her skin. Alternatively, you can add a couple of drops of oil to a cat shampoo while bathing her. Both are pretty effective ways of deworming cats. 
Best Essential Oil For Fleas On Cats
Other than lavender and chamomile oils, Rosemary and geranium oil also repels ticks and fleas on your cat. You must mix four drops of rosemary and geranium oil in a cup of water and spray them on your cat's fur. Avoid spraying it around her face.
Best Essential Oils For Ants Safe For Cats 
You need a safe and unique formula if you want to repel or kill unwanted pest-like ants while having your cat around. I recommend using this formula with essential oils like geraniol, castor oil, corn mint oil, clove oil, and cinnamon oil.
Best Essential Oils To Keep Cats From Peeing On Carpet
If you want to keep your car from peeing on a carpet, then use peppermint and eucalyptus oil. Both work well at deterring cats from peeing on furniture. 
Best Essential Oils To Keep Cats Off Furniture
Essential oils such as peppermint, lemongrass, eucalyptus, and lavender are very effective in keeping cats off furniture. Choose any one scent that is best for you. 
FAQ: What Essential Oils Are Bad For Cats? or Safe?
Is Lavender Essential Oil Safe For Cats? 
Yes. Lavender Essential oil is safe for Cats if used in a low concentration and mild amount. Get the Lavender oil free from Linalool and linalyl acetate, which your feline's liver cannot process.
Is Diffusing Essential Oils Safe For Cats?
No. Diffused oils can be dangerous for your cat if inhaled, ingested, or applied to the skin in unmeasured quantities without supervision. If your cat accidentally inhales diffusing essential oils, it can cause foreign body pneumonia.
Is Peppermint Essential Oil Safe For Cats?
No. Peppermint oil is not safe for cat skin. Even if your cat inhales or accidentally ingests, it can cause liver damage and breathing difficulties. Essential oils in a mild concentration are effective in repelling or keeping cats off furniture or peeing on the carpet.
Is Lemon Essential Oil Safe For Cats?
No. Lemon is a hazardous Essential oil for cats that can cause heavy panting. Cat liver lacks enzymes that are needed to break down citrus compounds. Thus, drooling and vomiting are the first noticeable signs of lemon Essential oil poisoning. 
Is Lemongrass Essential Oil Safe For Cats?
Yes. Lemongrass Essential oil is safe to use at a low concentration for cats. However, you should avoid applying directly to their skin. It is effective in keeping your feline off furniture, but it can cause stomach upset if ingested. 
Is Orange Essential Oil Safe For Cats?
No. Orange Essential oil is not safe for cats. However, the citrus smell effectively keeps your cats away from your garden or yard. But not for using the cat, then. You can use this oil on your favorite fabrics you don't want your kitty to scratch. 
Is Vanilla Essential Oil Safe For Cats
Ni. Vanilla oil is not safe for cats since it can be inhaled. Any diffused oil can cause pneumonia in cats and severely affect their central respiratory system when inhaled.
Is Rosemary Essential Oil Safe For Cats?
Yes. Rosemary Essential oil at a low concentration and in moderation is safe for cats. It is an effective repellent for fleas. 
Is Rose Essential Oil Safe For Cats?
No. Rose essential oil can be toxic for Cats as it has mild harmful components that their liver cannot metabolize. However, it depends upon each cat's sensitivity level and exposure route. Rose Essential oil can be used safely in moderation if it is at a low-cost concentration, under supervision. 
Is Eucalyptus Essential Oil Safe For Cats?
No. Eucalyptus Essential oil is not safe for cats but is effective in keeping them off furniture. Eucalyptus essential oils are only toxic when applied directly to the skin or used in a diffuser. If it is ingested, it can cause stomach upset. 
Is Jasmine Essential Oil Safe For Cats?
Yes, Jasmine essential oil is completely safe for cats. According to African society, it is non-toxic to cats and many other animals for the prevention of cruelty to animals.
Is Mint Essential Oil Safe For Cats?
No. Mint oil is not safe for Cats. It is toxic due to the presence of phenol components. Cats that are exposed to mint can get severely sick. They don't have enzymes to break down phenols, thus resulting in liver damage and Central respiratory damage.
Is Bergamot Essential Oil Safe For Cats?
Yes. Bergamot Essential oil is safe for cats in mild concentration and moderation. Although the plant contains some harmful and toxic substances that can be dangerous to cats if ingested, the seeds are the first you need to avoid. 
Is Chamomile Essential Oil Safe For Cats?
Yes, Essential chamomile oil is safe for the cat as long as it is free from toxic components, including terpenoids and flavonoids. These toxins can cause severe irritation in your cat's internal and external skin. Get the one that is suitable for a feline's skin. 
Is Cinnamon Essential Oil Safe For Cats?
No, Essential cinnamon oil is not safe for cats. It is toxic to cats when applied to their skin, licked up accidentally, or used in diffusers.
Is Mandarin Essential Oil Safe For Cats?
No, Essential mandarin oil can be poisonous for your cat if ingested or inhaled. Both ingestion and skin exposure have been found toxic in cats. Avoid keeping any citric essential oil in your cat's reach or room.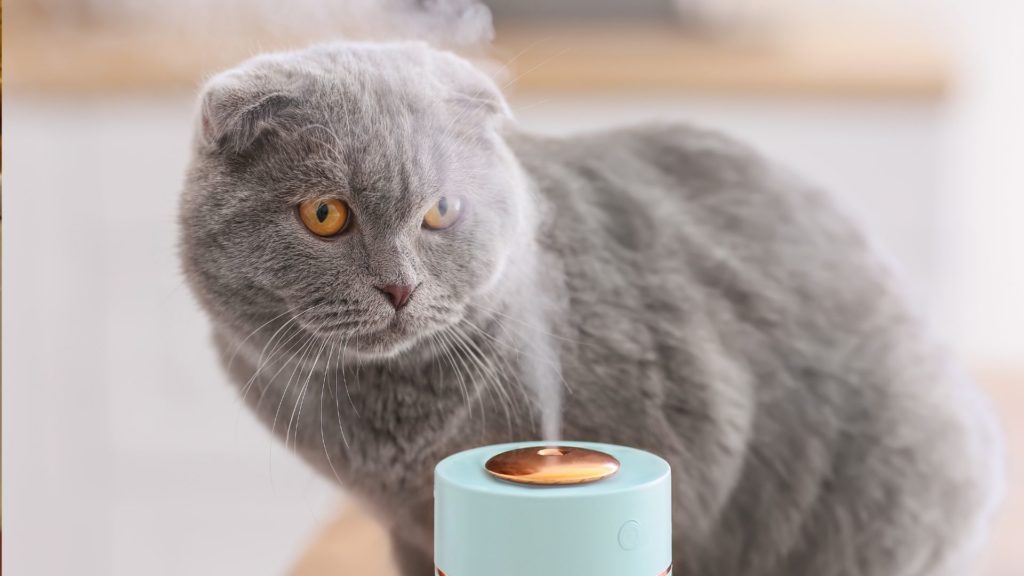 Conclusion
Being a responsible cat owner, you should always contact your veterinarian before introducing any new Essential oil or substance into your cat care routine. If you are using essential oils around your cat's environment or for Cats, always watch out for behavior like difficulty walking, difficulty breathing, drooling, or muscle tremor. Therefore, if you notice any sign of poisoning in your feline, contact a veterinarian immediately.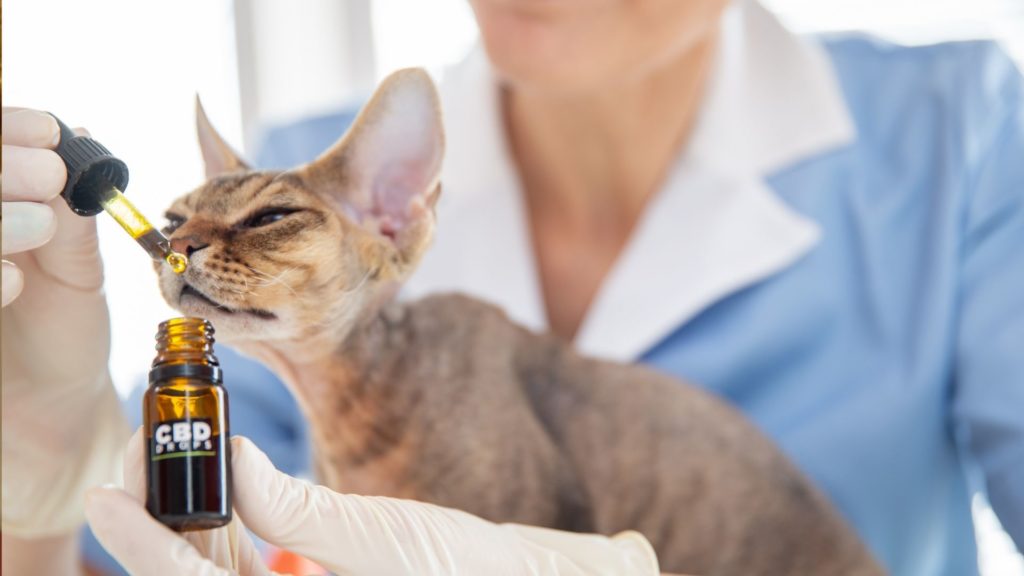 Top Selling Oil for cats' dry skin
Oil for cats' Fur and Coat
Best Oil for cats Skin and Food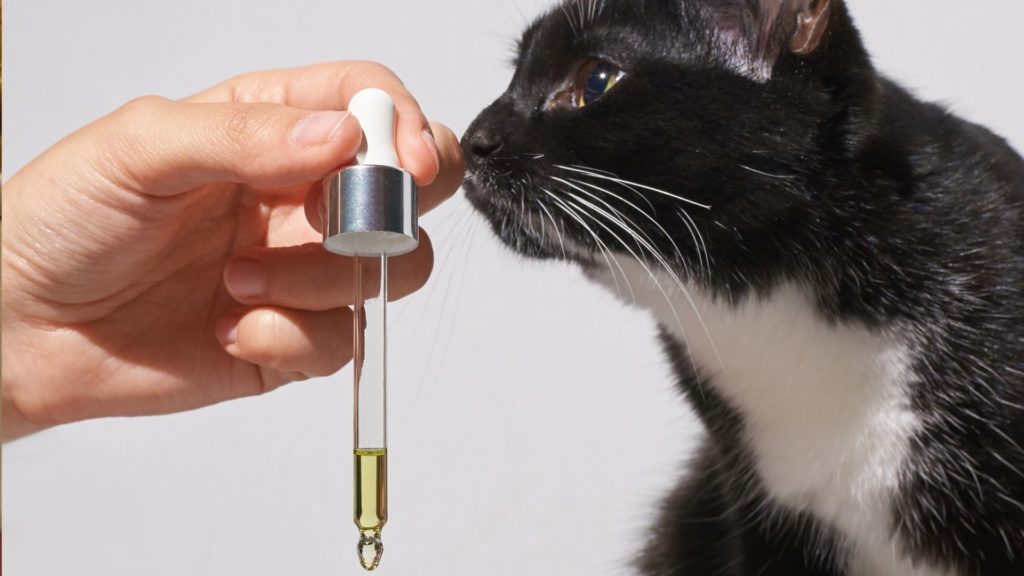 Some Essential Oil for Cats Based on Feline Requirements
Essential Oils Are Safe For Cats