PetSmart is the biggest and leading North American pet company. It employs thousands of individuals every year and has over 56,000 employees by January 2022.
PetSmart store operates at over 1,600 locations, covering the entire United States, Puerto Rico, and Canada as well.
Pets are smart, and so is PetSmart. Besides catering best services for pets, it also focuses on providing more and more employment. Whether it is a full-time or a part-time job, several opportunities are available at each of their locations. So, would you like to work at PetSmart?
Whether you are an avid animal enthusiast or someone who wants to learn about pets, a job at PetSmart is ideal for you. Working here will allow you to meet new pets every day, spend your time with them, learn about them, and earn a healthy salary by the end of the day/ month. And since an individual does not have to earn a high-tech professional degree (For most positions), working at PetSmart comes at ease.
Here is a complete guide on "How to get a job at PetSmart"? Have a look:
PetSmart application process: How to?
The application process at PetSmart is unique from your common processes. One can neither go and apply for a job in person nor does PetSmart offer any PDF form that you can print. Instead, the PetSmart Career Page has an online application that is enough and the only process.
All you need to do is, Fill out the form (necessary information), agree to the 'Terms and Conditions (if you want), Upload your resume (if required), and you are done. Here are the details:
Once you reach the Career page, find the Career options, pick a Job type, and select the location you want to work at. To find the location, enter the Zipcode and the number of miles you would be willing to travel for work in a store.
Now Select the convenience store, and for beginning the application process, you will require to create an account. In doing so,
Enter your personal information (Name, Last Name, Middle Name (if any), E-mail, Password).
Go through the 'Terms and Conditions and tick the checkbox for the option 'I Agree' (only if you do).
Now fill in other required information, including (Address, Postal Address, Zip Code, City, Country, etc.).
Fill out all questionnaire sections of the form, including your previous working experience and education history. If you have any references, do not forget to mention the same. Having references definitely helps in grabbing more chances of securing the job positions.
Lastly, review the entire application and click on the Submit tab.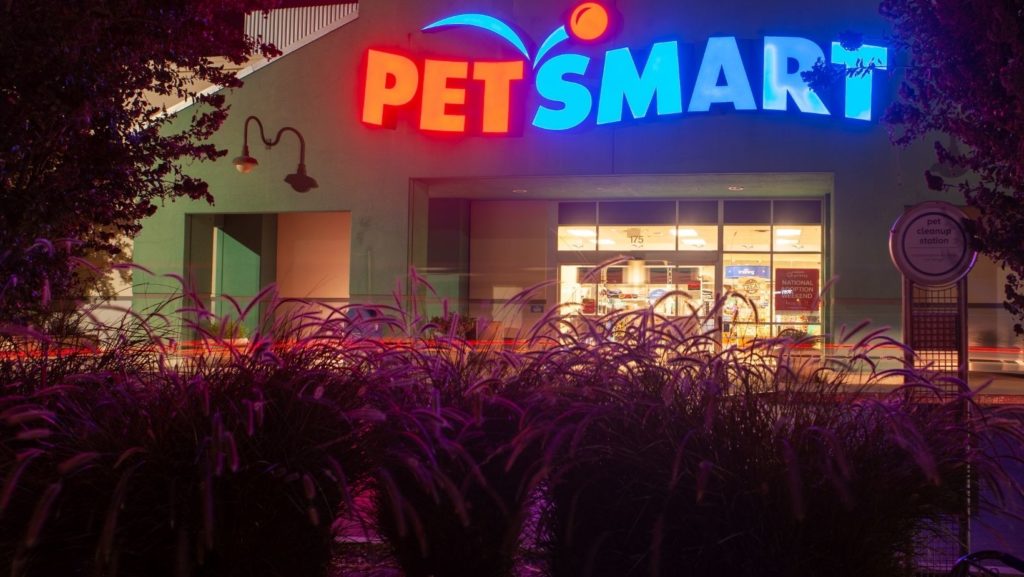 PetSmart application status
How fast does PetSmart respond to applications? For individuals whose resumes match, PetSmart would take not even a week to respond to them. However, if your resume isn't very appealing, or the Manager isn't interested in hiring you, you might not hear for months.
In some cases, applicants also consider calling the store and asking about their application status. A professional follow since you are the one who needs the job would never hurt.
How long does it take PetSmart to hire you?
The hiring process at PetSmart can take a week to a few weeks. If you have a very catchy resume, you will get a call within an hour or a day.
Thereafter, the caller (employee) would ask you a specific day/ time when you can give an interview.
PetSmart interviews are usually telephonic, Skype, Zoom, or even Face-to-Face.
At times though rare, some applicants get their joining letter right after the interview. Though for most, it takes a few days.
Later the selected candidates have to go through a drug test.
The time PetSmart will take to hire you also depends upon which position you are applying for. Basic positions like a groomer, cashier, dog bather, storekeeper, etc., don't take over a week or two. But for higher positions like Managers, the hiring process can also extend to a month in some cases.
Do I need the experience to work at PetSmart?
Depending upon the position you are applying for, you might need work experience. For instance, if you are applying for a job as a VET, you would definitely require to show your degrees and even experience sometimes.
However, the vacancy mentions these details, and interested candidates can proceed accordingly.
Can you Work at Petsmart with no experience?
Yes, absolutely. PetSmart is known for hiring a lot of first-time employees and students. Since it is popular for its part-time jobs, they do not ask for an experience most of the time.
Even individuals who have nil experience with pets before can work with PetSmart and still come out with their best capabilities.
Most jobs at PetSmart let the individual learn at the workplace. The Manager and Staff will help you learn all the basics during the first week of a job. Later with consistency and hard work, you will become a pro at your job.
What do I need to bring to an interview at PetSmart?
If you are applying for an entry-level job, you can go empty hand for an interview at PetSmart. And since most of their interviews are online, showing any documents are generally not required.
Though if you are applying for a higher-level job, you must carry your resume and prior work experience (on paper or digitally).
How do you prepare for a pet store interview?
Preparing for a pet store interview isn't rocket science. With some simple tips and tricks and a little hard work, you will crack the interview in the first attempt. Here are a few things you must prepare before you step out for a pet store interview:
Research and learn about the organization you are applying for a job at. Know about the pet company's history, the pet products and services it deals in, its biggest competitors, the number of stores, annual revenue, and more.
Google about Pet stores, interview common questions and prepare your answers about them. You can also talk to Pet store employees (if you know any) about common interview questions.
Dress up in business casuals or formal attire depending upon the job position you are interviewing for. Business casuals are good for entry-level jobs, and formal dresses are better for higher positions.
Make sure you are well-groomed, bathed, have a clean hairstyle, and have a fresh personality before heading for the interview.
Lastly, reach a little early, may say 10 minutes.
What should I wear for my interview at PetSmart?
Individuals who are interviewing for an entry-level position must dress business casually. However, the ones interviewing for a management position must dress formally.
Ditch funky and chunky jewelry and bright colors before you head for the interview. Also, settle your hair in a clean hairstyle instead of letting them fall in places.
Does PetSmart allow tattoos? Can you have dyed hair at PetSmart?
Yes, as long as your tattoos are non-offending, you can have them and work at PetSmart at the same time. PetSmart is quite casual about employees with tattoos, body piercings, or colored hair.
However, if you are a pet bather, groomer, or someone who has to deal first-hand with pets regularly, having a piercing on your hands might not be a good idea.
Also, having obscene tattoos on your face and other revealing body parts might not appeal to your Manager. Thus avoid a few considerations about tattoos and body piercing.
PetSmart doesn't discriminate against its staff on the basis of color, caste, and appearance. However, if you aren't fast/ good at your work and do not smell nice, they might show you the exit door anytime.
How much does PetSmart pay?
Depending upon your job position, PetSmart pays about $8.40 to $20 per hour.
What is the PetSmart dress code?
PetSmart has a specific dress code for all its employees. Every employee requires to wear a blue PetSmart branded polo shirt. Underneath, they can wear their own denim jeans or store-provided khaki pants. For shoes, only sober color closed-toe shoes are allowed.
Is it hard to work at PetSmart?
Regardless of your position, any job can prove hard at some point in time. There could be some days when you feel exhausted as a storekeeper managing all the stress. However, some days the same work will make your feel motivated.
So how hard working at PetSmart is depends upon individuals, their attitude towards work, and the specific days.
PetSmart Interview Questions and Answers
Tell us something about Yourself.
Begin with giving your basic introduction, including Name, Age, Where you Stay, your current educational status, etc. Do not fill this answer with unnecessary information until the interviewer asks for something specific.
What can you tell us about PetSmart?
Share all the basic information you have learned about PetSmart from the internet. When was it established, for how many years it has been operating, about its head office, number of stores, things (products/ services) it deals in, and more? Also, include how it does work towards animal welfare.
Avoid saying something bad about the company, and even avoid sugarcoating your words while praising the company.
Why do you want to work with PetSmart?
Mention your love for animals and how you want to develop a career where you work towards their betterment. Also, be honest about how it can invest in your career growth or allow you to prove yourself on the work front beyond studies (if you are a student).
Where do you see yourself in the next five years?
The interviewer wants to know about your goals and ambitions. Since it is a personal choice, talk about what you have thought of building your future. What kind of job or business you would like to set up in the next five years.
Have you ever worked with Pets?
Talk about your personal or professional experience of working with dogs. If you have pets, talk about them. However, if you have never had pets or have not worked with them, be honest.
Are there any pets you are scared of? If yes, why?
Tell about whichever pet you are scared of and why. You can share the experience that has led you to this fear. Also, discuss how to have to plan to overcome your fear.
Though since you are applying for a job at a Pet store, avoid talking about your fear of dogs and cats. And if you have any, this isn't the best job you must look for.
Why do you apply for this position?
Answer this depending upon the job position you are applying for.
If the vacancy is for a dog bather and groomer, talk about how you want to spend time with pets on a personal level.
In case job position is for a cashier, tell them how good you are with accounts and money management.
If the job role is for a storekeeper, tell them how organized you are.
If the vacancy is for a dog trainer, tell them how you want individuals to have a well-behaved dog. Also, add why training is necessary for dogs, for their own betterment.
How would you deal with a stressful workplace or a rude customer?
Talk about your patience level, being a good listener, and how you do not take things personally on a professional front.
Do not try showing how you, with anger or a high tone, will handle your co-worker and customers.
What is your greatest strength?
Talk about things you as an individual are good at. For example, your ability to listen, process, and then talk. Your ability to work with a team, solve complex problems, maintain patience even under extreme conditions, your eye for details, and more. Since it is a personal question, observe yourself and answer accordingly.
What are your top 3 strengths and top 3 weaknesses?
Mentions things that would go across as very natural.
Why did you leave your last job? What did you learn from your last job?
Always mention that you left your last job for better career growth. Refrain from discussing anything negative or very personal about your last organization.
Even if you have to be honest about a few instances, avoid being bitchy and disrespectful about that organization.
Besides that, always mention some good learning your last job left you with.
Wrapping up…
This was all about getting a job at PetSmart. Cutting it down to short, apply online from PetSmart's official website and wait. If you do not get a call back within a week, you can call them directly for a professional follow-up.
Working with PetSmart comes with its own benefits. The list of benefits may include Medical Plans, PerkSpot (Store discount), Pet Insurance, MetLife Offerings, Dental & Vision, 401(k), and more.
The benefits, though, depend upon part-time and full-time jobs, but every employee does get some. So, why wait? Apply for your PetSmart job right away.