We all know dogs are brilliant, but cats are in them also. Their brains might be smaller than an average dog's, but the intelligence through behavior observation of cats indicates they certainly aren't dumb. 
Do you know that cats can also learn how to perform tricks? They also recognize their owner. Therefore, this article will discuss how intelligent cats are and why cats are so smart. 
Are Cats Really Smart? Or Is it a myth?
If you observe a cat for a shorter period, trying their intelligence level, you will know they are pretty smart. Even though cats have smaller brains than dogs, the relative brain size isn't always the best indicator of intelligence. 
Do you know that our feline friend also shares striking similarities with human brains? Cats can understand and respond to their surroundings very well. Each part of their brain is compartmentalized and connected in a specialized manner allowing them to manipulate their surroundings. Let's find out how smart you are, cats. 
How Smart Are Cats?
Cats are brilliant, according to psychology today. They have complex problem-solving and rational decision-making abilities. Their cerebral cortex has around 300 million neurons that store short- and long-term memory.
This cortex also helps them in interpreting languages and planning actions. This is why most cats learn by doing & practicing rather than saying & observing. In addition, cats are well equipped with more nerve cells in their brain's visual area than any other mammal, including humans.
Are Female Cats Smarter Than Males?
No. There is no evidence of cat smartness based on sex differences/gender. According to most researchers, female cats are more territorial, aggressive, and bossy than males.
Are Cats Smart Enough To Come Home?
Yes. All cats, including feral and domesticated cats, have a homing instinct. And most cats have a stronger homing instinct and sense of direction than others. Cats like British shorthair, Bengal cats, and Himalayan cats are smart enough to come home. At the same time, some cats like Persians are ranked very low in intelligence. 
However, all cats have a homing instinct. Whether indoors or outdoors, they are much more aware of their surroundings. 
Are Cats Smart Enough To Find Their Way Home?
Some evidence supports the idea of cats using Earth geomagnetic fields combined with trails, sense of direction, and scent cues to find their way home. Interestingly, all cats have the unique ability to find their way home. Their homing instinct always kicks in when they need shelter.
Are Cats Smart Enough To Not Jump Off A Balcony?
Yes. Cats are conscious of their surroundings and intelligent enough not to jump off a balcony. But, you must safety-proof your patio or restrict your pet's access to prevent accidental falls. Otherwise, cats are used to climbing, resting, and jumping from a height. 
Why Are Cats So Smart?
Two hundred fifty million neurons in the cerebral cortex make cats a brilliant pet in Animal Kingdom. Comparatively, a dog's brain has only 150 million neurons, more than a cat's. The cat's cerebral cortex performs not only rational thought but also provides the problem-solving ability. It is also responsible for storing short and long-term memory in the cat.
How Are Smart Domestic Cats? 
The smartness of a domestic or pet cat depends upon its friendliness, personality, and past experiences. Most cats have been found missing their owners when they leave. Plus, their memory is strong enough to remember their owners for a long time. The breed type and its parents' personality also greatly influence cat smartness.
Are Cats That Watch Tv Smarter? 
No. As cats are unable to understand what precisely a TV is, they are only able to observe movements and colors. Most cats cannot even differentiate what's on the screen from real life. They don't have the mental capabilities to do so. Therefore, it is best to keep your cat away from your TV.
There is no restriction in letting your cat watch TV unless she becomes over-excited and pounces on it. Sudden & rapid pounces on the TV can damage the screen, and if it is mounted high, your feline could also get injured heavily by pulling the TV onto herself or falling. 
Are Cats Or Dogs Smarter? 
According to most observations and research, dogs are more intelligent than cats due to being more trainable. Dogs are easily trained and can learn different types of tricks. They are also able to learn and understand commands. However, cats aren't dumb either.
Cats are also very well skilled. The only reason dogs are more intelligent is because they have been domesticated for longer than cats. Therefore they are more interactive, friendly, and willing to please humans. They are not only brilliant but also trainable to perform and have been seen as successful in various tasks.
Are Cats Smarter Than Dogs? 
Cats can be brilliant if we consider their unwillingness to follow humans or participate in studies. If we say intelligent people plan to participate, cats also have their minds and refuse to participate in meaningless tasks to please their owners. Many people believe this is because cats cannot understand humans or their owners.
But it's not entirely true. In reality, most cats don't need to acknowledge their owner as much as dogs do. Besides being wise, they are also very stubborn and easily frustrated. Cats are also less determined and are not easily motivated by treats or social rewards like dogs. You can also say, cats are two stubborn and intelligent enough to perform tasks or actions only when and what they are told.
10 Reasons Why Cats Are Smarter Than Dogs
They keep their quote healthy on its own by grooming themselves multiple times a day.
Most cats live longer than dogs. This is because cats are brilliant and cautious when putting anything in their mouth. This behavior lessens the chances of diarrhea, infection, impact, choking, parasites, and other issues that may shorten their lives. 
Cats are better-behaved pets and intelligent enough to make less mess than dogs.
They are brilliant at killing pests like rodents, mice, and more. When it comes to being silent, cats are more intelligent than dogs. Dogs make a lot of noise compared to cats. 
Cats have better self-awareness and hygiene routines. 
Cats don't need daily walks, lots of exercises, or playtime like dogs. They're smart enough to keep themselves entertained and busy by doing random things like staring at a bird from a window.
Cats are smart enough not to run away. Most cats are aware of their surroundings and understand the accessibility of food, shelter, and water. So, she won't escape if she's getting better and accessible care.
They're much smarter at hiding than dogs. Ecologically speaking, felines are better. 
In terms of sense of direction and homing instinct, cats have gained a better image in society than dogs. In this area, I would say cats are more intelligent.
Even more diminutive in size than dogs, they can understand, recognize and remember their names, owners, and some memories. Therefore, I would rate cats as being more intelligent than most breeds of dogs. 
Best Cat Toys For Smart Cats
Even though a cat's brain is just 9% of its body weight, it is equally complex as a human's brain. Therefore providing toys to your cat will be very good for her indoor enrichment and mental stimulation. With toys, you will be promoting healthy activities in cats through play. Additionally, toys are beneficial in weight management or correcting your feline's eating habits for better digestive health.
Smart Ball For Cats:
Do you know all cats love playing with balls? Therefore providing an intelligent ball to your cat will keep them engaged in her instincts such as batting, pouncing, and chasing. This brilliant ball is designed to maintain your cat's behavior, engage her in activities and provide better mental and physical exercise. Therefore this smart ball will keep your cat healthy and happy. Cats prone to obesity or overweight should have one of these balls.
Sale
EZFUN Cat Toy Smart Interactive Cat Ball Bundle Features- Newest Version 360 Degree Self Rotating Ball, Addable Feather, Bell, USB Rechargeable, Build-in Led Lights, Entertain cat from All Senses
Entertain your cat from all senses. Cats are crazy about our EZFUN Smart Interactive Cat Ball. It is a self-rotating ball tempts and entertains your kitty with LED Lights, Addable Bell and Feather. All the cool functions cats love are bundle into this innovative pet toy. Your cat deserves a smart toy with plenty of enrichment to fulfill their needs that was designed for them with heart.
Classic tricks cats love Adult cats and kitties enjoin play with classical tricks like rolling balls, feather, lights, bell by their nature. Our product was designed to engage cats' natural instincts: chasing, pouncing, and batting. It helps stimulating your cat, helping to maintain their behavior and wellbeing, as well as providing both physical and mental exercise to stay fit, healthy and happy.
Build positive relationships with your Cats Playing also solidifies the human-animal bond. You might throw the ball around or roll the ball past them. Make playing with your kitten a fun part of your daily routine. Whenever you play with your cat, you are building trust and affection, EZFUN Smart Interactive Cat Ball will help to keep them entertained when you can't be there. Our product also gives your cat more control of their environment, which also helps to keep their stress levels low.
Easy to use Simply hold the button for 3 sec, this smart toy will start to roll. Only one integrated mode, it is so easy and convenient to use. By hold the button to turn off the ball and stop the roll. USB rechargeable, Equipped with DC 5V, 200mAh lithium battery, Easy to charge, simply lift the rubber lid to find the direct charging portal. Don't need cell batteries, protect your wallet and the environment. Easy to clean with wet wipe, do not rain with water.
Safety is priority Pet friendly materials - Made from food-grade soft rubber and ABS. With the unique high hardness design of double outer shell and 2.56 inches/6.5 cm size can prevent accidental swallowing. Pet-resistant lockup design was tested to prevent any unintentional harming to keep your feline friend entertained and safe. Make the happiness harmless.
Best Puzzles For Smart Cats:
If you are looking to keep your kitten busy for hours while stimulating her mental fitness, you should look at treating mazes or puzzles. This treat maze has been found to work very well with any shape of dry food or treat.
The mystery makes your cat push or pulls pieces via different openings to get what she wants. In addition, this toy can easily handle a cat weighing up to 60 pounds. It's up to you what you want to put inside this maze to make your cat play with it and solve.
Sale
Cat Amazing Classic – Cat Puzzle Feeder – Interactive Enrichment Toy – Cat Treat Puzzle Box – Food Maze for Indoor Cats – Best Cat Toy Ever!
INTERACTIVE TOY FOR CURIOUS CATS – Cat Amazing's Shark Tank-famous & award-winning puzzle box is designed to stimulate and occupy cats and kittens for hours. Bond with your cat through play and have fun watching their feline cleverness in action!
ENCOURAGES NATURAL INSTINCTS – Stimulate your cat's natural foraging instincts to explore, scratch, sniff and retrieve hidden rewards. Three difficulty levels exist to challenge clever cats as their skills improve. Get an unparalleled look into your cat's mind and reveal their rich personality.
STRESS AND BOREDOM BUSTER – Our puzzle cat toy is sure to pique your cat's curiosity as it works with their favorite treats, catnip, crinkle balls, mice and cat wands. Your cat will love the challenge and enjoy their well-earned reward. Watching your cat have this much fun might tempt you to throw in a few pretzels and have a go yourself! (We don't advise it : )
VETERINARIAN RECOMMENDED – Professionals recommend our interactive treat maze because it's an amazing form of exercise for your cat. Enjoy watching them circle, spring, focus and pounce into action! The toy can also be used as a gradual treat dispenser, encouraging a healthy eating pace.
THE PURRFECT GIFT – An ideal present for the holiday – or any day! This is one gift that your cat won't get bored with. Cat Amazing's feeder toy isn't just heaps of fun – it's also eco-friendly (made with 100% recyclable cardboard) and safe for your cat (printed with certified metal-free inks).
Smart Water For Cats
It is essential to keep your cat hydrated to keep her healthy. Therefore, water becomes critical to your cat's survival to keep them properly hydrated and ensure their overall health.
Indeed, many types of water are available, but not all are suitable for cat consumption. Bright waters that have no artificial flavor or color are recommended for pets like cats by many veterinarians. But is it safe for cats? 
Can Cats Drink Smart Water? 
Yes. Cats can drink Smart water that has no color or flavor included. But only if it is not too high in electrolytes or added sodium. Too much sodium in your cat's blood can harm their health and wellbeing.
Is Smart Water Safe For Cats? 
Yes, Smart water is entirely safe. Bright water is more than just spring water mixed with a small number of electrolytes to keep your cat hydrated. Sometimes cats suffering from vomiting or diarrhea benefit from the electrolyte. Electrolyte drink or Smart water prevents dehydration in cats and humans also. 
Best Smart Water Fountain For Cats:
The best feature of this Smart water fountain is that it saves energy and bills. It comes with two modes: normal mode to ensure freshwater available 24 hours; night mode that only works based on your tranquil sleep need.
However, it has been designed and structured to produce noise of as much as 35dv. It is made from Food grade metal: 304 stainless steel; it is super rushed resistance and prevents toxins from leaching.
Toxin leaching is very common in plastic water fountains. The wireless pump has a little foam filter, which helps keep the pump cleaner. Other than this, the top portion also comes with a finger lift that makes your life easier when it comes to cleaning it.
It has no wire that can get your way when you clean the bowl. Although it comes with Bluetooth capability, it is just for touch and doesn't play a significant role in daily use.
Sale
PETKIT Wireless Pump Pet Smart Water Fountain, Dog Cat Stainless Steel Water Fountain, App Control, Ultra Quiet Smart Pet Water Dispenser for Cats Dogs Animals
【PETKIT Eversweet 3 Pro】The dog cat smart water fountain with wireless pump. We have eliminated the wire submerged in water with this wireless pump, so that your pet can drink more safely. And the detachable wireless pump makes it easier for you to clean. We upgraded the quality of this pump, it is very quiet and less than 20dB.
【SUS 304 Stainless Steel Container】High quality stainless steel water fountain, BPA free, your pet can use it without worries, PETKIT is always committed to provide the best for your pet.
【Separate Design】Separate design of the main body and power supply base, adding water to the fountain or replacing water is no longer a headache.
【Multiple Working Modes】PETKIT wireless pump dog/cat water fountain supports smart mode, normal mode, and DND mode. Slowly flowing water, no dripping sound, you can hardly hear the water sound even when you approach the fountain.
【APP Link】You can link this PETKIT dog/cat water dispenser to your phone via Bluetooth, then check the working status and filter situation, also you can change the working mode through your phone.
3 Must Haves For Smart Cats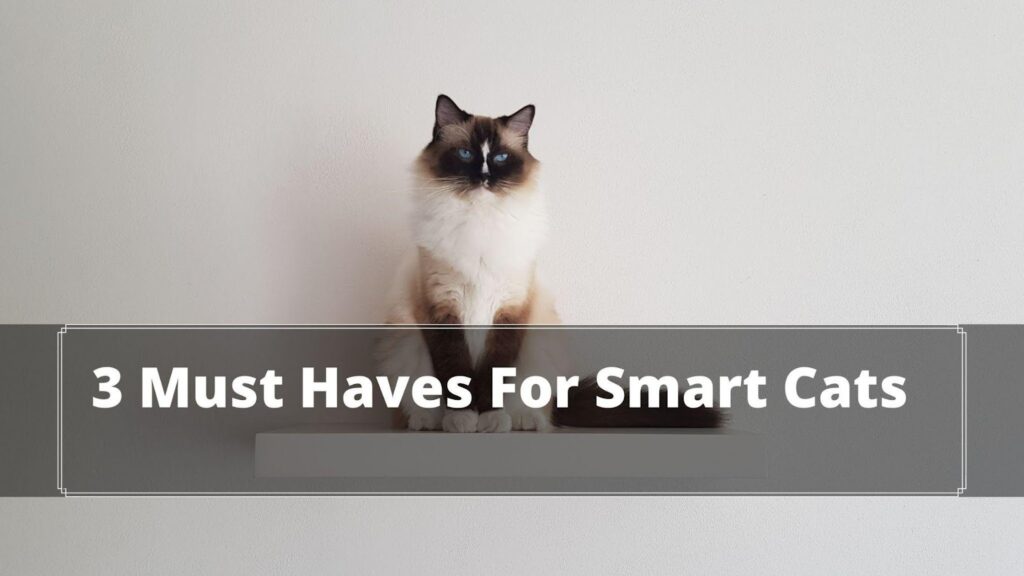 Best Smart Feeder For Cats:
It is essential to have the best smart feeder for smart cats. Some smart or intelligent cats can easily manipulate cheap smart feeders to release more than one serving.
Therefore, this intelligent feeder has a minimum serving size of 7.5 grams. It can be set to 1 serving. The most significant advantage of having this feeder is; that it comes with free lifetime support and 18 months worry-free guarantee.
It will save you a lot of time. The 4-litre foot tank is entirely programmable and feeding time. As it comes with a good quality LCD, you can easily customize the feeding schedule and personalize it using a screen that significantly saves time. It can serve up to 4 meals daily and comes with a 5-volt dc adapter, USB cable, and 10-sec personal recording. 
Sale
VOLUAS Automatic Pet Feeders for Cats and Dogs, Dry Food Dispenser with Desiccant Bag, Timed Cat Feeder, Programmable Portion Size Control 4 Meals Per Day, 10s Voice Recorder
Easy Programmable Feeding Times: Reliably feed your beloved pet at your convenience any time during the day or night. Set between 1-4 meals with 0-40 portion choices to automatically dispense food to give a personal customized diet for your pet.
Wired or Battery Power: Choose between a fixed wired connection with the 5V adapter USB power cable or a portable 3 D-cell battery-powered feeding station. Flexible options prevent your pet from going hungry during power outages.
Voice Record Meal Call: Let your cat hear your voice when it's mealtime to create a strong bond and set good eating habits. Record up to 10 seconds of audio for your furry friend.
User Friendly Operation: Intuitive LCD screen makes setup and programming a breeze. Removable cleanable parts foster a healthy environment for your pet's food.
High-Capacity Food Storage: The 4L/16.9 Cup (1 Cup = 48 Tsp) food storage will keep most pets comfortably fed for several days. Easily keep your cat or dog fed during long weekends and short business trips. Get the peace of mind of a full and happy pet.
Smart Feeder For Multiple Cats:
You can go with this all-in-one solution if you have more than one. It comes with the optional privacy panel and meal splitter so that each of your cats gets their dinner on time. It is pretty easy to set.
If you want to give 1/4 cup of food to each of your pets at a time, adjust it to just 1/2 cup of food at each scheduled meal. Automatically, the feeder will equally split the meal between two cats.
Sale
PetSafe Smart Feed Automatic Pet Feeder with 2-Pet Meal Splitter for Cats and Dogs - WiFi App Connected - Programmable Food Dispenser for Multiple Pets - Customize Mealtime - Compatible with Alexa
FEED MULTIPLE PETS: This all-in-one solution comes with a meal splitter, an optional privacy panel and an extra stainless-steel bowl so each of your 2 pets have their own meal at dinner time
DIVIDES MEALS EQUALLY: If you'd like both pets to eat a ¼ cup of food at each mealtime, simply adjust your feeder to dispense ½ cup of food at each scheduled meal
ASK ALEXA TO FEED YOUR PET A SNACK: Ask your Amazon Echo device to feed your pets a snack hands-free, from anywhere in your home; best for cats and small to medium sized dogs
AMAZON DASH REPLENISHMENT: Save yourself a trip to the store and use Amazon Dash Replenishment to automatically reorder your pets' food when it's running low
SMARTPHONE  NOTIFICATIONS: The pet feeder will send a notification to your smartphone when the feeder is running low or empty, when a meal is dispensed, or if there is an error with the feeder
Smart Litter Box For Cats:
Do you know that many intelligent litter boxes are available with innovative design and technology? One such Smart litter box is the PetSafe ScoopFree 2nd generation smart litter box. This litter box stays clean and fresh without you needing to clean it.
You don't need to scoop the litter box daily because it can do all the work for you. You just need to place the litter on the disposable tray and throw it away.
It will be consistently clean, which you both will love. Many people have this product and are now enjoying their time being safe with this innovative device.
Sale
Smart Tag For Cats:
Whether you have any intelligent product for your cat or not, it is essential to have smart cat tags. This tag is straightforward to use and comes at a fair price.
It works very well when it comes to scanning the correct location. The QR code provides more information between you and whoever finds your cat than most tags.
The only bad thing about this intelligent tag is their QR code is a little plastic plaque or sticker, which may not last long with energetic cats.
It is a good idea to put a clear coat of gel polish and harden it to see the seal around the plastic. It will work well in keeping the collar and QR code together while still being readable.
Pet Dwelling Smart NFC - QR Code Pet ID Tag - Dog Tags - Cat Tags - Online Pet Profile - Scan Tag Location with Instant Email Notification(Black Paw)
Quality: Smart tag made of non-toxic and durable Zinc alloy. NFC chip embedded,  Digital Compression Technique to reinforce the QR image for Long-lasting, Non-fading and Easy Scan. Pet Dwelling tags are 100% guaranteed with 1-year Limited Warranty.
Personalized: Pet profile with pet's name, photo, description, owner contact, medical and vet info, displayed GPS location all in place for you to take full control of your pet. Pet profiles can be managed with any mobile/web browser. An exclusive cloud storage of your pet.
Setup and use: Create account, scan QR or NFC to activate tag to link profile.  Finders access the tag to view the pet profile to contact you to return your missing pet, you will receive an INSTANT Email Notification with a Scanned Location. No Apps needed!
Added value: Multiple ways to access tag and contact support for help. Owner info privacy setting, One pet can link to multiple tags for swap. One account manages multiple pets. View nearby members. A secure cloud storage to upload images and videos of your pet. Free to use!
Reliability and Safety: Pet Dwelling is a Veteran founded company. Pet Dwelling prioritizes user info and personal data.  All QR code and NFC data are generated and maintained in the USA.  PD has served 300,000+ members and helped thousands of pet owners reunite with their pets.  Pet Dwelling is reliable, trustworthy and free to use!
Top 20 Smartest Cat Breeds
Many people claim that Bengal cats are the world's top 3 most intelligent cat breeds. I have Bengali cats and Abyssinians. But this is not true.
That smartness or intelligence level should consistently be ranked by an individual cat's sociability and willingness to interact with their owners. Not all cats are the same. Therefore, below we will learn what cat breeds are intelligent. 
Are Persian Cats Smart? 
Unfortunately, Persian cats are not very smart in terms of intelligence compared to other pet cat breeds available for adoption. They can learn a few things with proper devotion, but they are slow learners.
Are Bengal Cats Smart? 
Yes. They're brilliant and energetic. Bengal cats need constant mental stimulation as they get bored very quickly. In addition, they are highly active and energetic and need plenty of play time to keep calm. 
Are Bombay Cats Smart? 
Yes. Bombay cats are trainable and can perform tricks for you & learn how to fetch or follow a few short commands. They are comparatively more intelligent than most cat breeds. Not all cat breeds can learn to walk outside on a leash. 
Are British Shorthair Cats Smart? 
Yes. British short haircuts are brilliant and don't get frustrated quickly. They are very tolerant of other pets and kids, making them safe choices for families with children.
Are Calico Cats Smart? 
Calico cards are warm-hearted, intelligent, affectionate, and sweet-tempered breeds known for endearing personalities. They are good at getting along well with other pets. 
Are Himalayan Cats Smart? 
Apart from being beautiful*, Himalayan cats are brilliant, devoted, and affectionate members of families with kids. They often look to sit on their owner's lap. It doesn't mean they can't be left alone. They are known to keep themselves busy while you are away for a very long time but won't hesitate or be afraid to ask you for attention if you neglect them.
Are Maine Coon Cats Smart? 
Yes. Maine Coon are brilliant and quickly get along with kids, strangers, families, pets, and even dogs. They are pretty adaptable and do well in apartments. They are known for their furriness and friendliness.
Are Manx Cats Smart? 
Yes. Besides being clingy and gregarious, Manx Cats are also social, intelligent, and shy. Their high intelligence often teaches them to fetch small thrown objects. The playful nature is almost reminiscent of dogs. 
Are Munchkin Cats Smart? 
Yes. Munchkin cats are not only intelligent but also trainable. They can be trained to perform basic tricks like fetch, roll over, and even walk on a leash.
Are Orange Cats Smarter? 
Yes. Orange cats, also known as ginger cats, are a brilliant, intelligent, chubby, and sweet-tempered breed. They are suitable for singles, couples, and senior citizens.
Are Ragdoll Cats Smart 
Yes. Ragdoll Cats are not only very smart cat breeds but also calm and affectionate. They are suitable for families with children because they are trainable. They have been seen performing basic tricks like fetch and rollover, making them an intelligent cat breed.
Are Russian Blue Cats Smart 
Yes. Russian blue cats are smart. Due to being an active cat, they require mental stimulation and physical exercise. Introducing interactive toys or giving plenty of toys access at all times will keep their energy level low.
Are Siberian Cats Smart 
Yes. Apart from being exceptionally playful, Siberian are very smart. As kittens, they tend to be active, vocal, and highly energetic. Other than this, they are known for being slow to mature.
Are Sphynx Cats Smart 
Yes. Curious about their environment, springs are bright, intelligent, and alert. They're perfect for owners looking to get a pet for outdoor trips. They are very independent and outgoing. They don't get bored quickly and won't require much of your time. They're incredibly loyal and affectionate.
Are Siamese Cats Smart
Yes, Siamese Cats are very smart. Apart from being intelligent, they are very vocal and can become chatty. Their affectionate nature is one of the most prominent personalities of this breed.
Are Tuxedo Cats Smart
Tuxedo cats are often more intelligent than regular outdoor and domestic cats. They are found to be 200% smarter than feral cats and pet cats like ragdoll, Persian, etc.
Are Tortoiseshell Cats Smart
Tortoiseshell Cats have been believed to bring luck in love, but there is no scientific evidence of how smart they are. Tortoiseshell Cats are intelligent, active, energetic, and friendly and believed to have the psychic ability to see into the future. 
Are Black Cats Smart
Yes, black cats are brilliant and highly responsive. They are capable of learning, understanding, and remembering their names. They can also return home on their own if lost with their homing instinct.
Are Black And White Cats Smarter
There is no such scientific evidence that proves the connection between coat color and intelligence level. It is mainly anecdotal. However, black and white cats are more intelligent and active than some cat breeds like Persian.
Are Black Cats Smarter Than Other Cat
According to many black cats, their pet is 100% smarter than other cats. Other than this, black Cats are also popularly known as tuxedo cats. Surprisingly Black Cats are owned by numerous Lotto winners and are believed to bring luck.
How Smart Are Cats Compared To Other Animals?
With more than 250 million neurons, cats are among the most intelligent creatures in the wild. Even though cats are not as bright as dogs, their intelligence level can outsmart dogs in many different areas. 
Are Cats Smarter Than Rabbits?
Yes. Cats are more intelligent than rabbits. Cats can store short & long-term memory for a very long time. In addition, they have a good sense of direction and homing instinct. At the same time, rabbits are also good with memories. Rabbits don't easily forget negative emotions and experiences. They are more alert than cats. 
Are Cats Smarter Than Rats? 
Yes. Cats are more intelligent than rats in many areas. For cats, the most advanced intelligence is the sense of direction, understanding of the surroundings, and cognitive response. On the other hand, rats' emotional intelligence and unique problem solving win out. 
FAQ
Do Cats Get Smarter As They Age?
As cats enter into their adulthood, their smartness also increases. However, as they get old, some changes may affect their memories. Just like humans, short-term memory is involved in cats. However, no scientific research has been done on the memories of cats as they age. 
Does Marijuana Smoke Make Cats Smarter?
No. Marijuana smoke never makes any animals smarter, including humans. In reality, it's not good for them. Plus, cats don't even like marijuana smoke.
Are Cats Smarter Than Humans?
No, cats are not more intelligent than humans. However, the cat brain's structure is almost 90% similar to ours.
Conclusion
I tried my best to give you the answer to the question: How Smart Are Cats? It will take some time before scientists can more specifically answer: How Smart Are Cats? Scientists have found that cars are impatient, aggressive, more territorial, and intelligent. Cats are very good at cognitive decision-making skills.
Therefore, they will always walk away from boring things, including you, if they find. They're also pretty good at ignoring people who don't feel the need to acknowledge them. If your cat loves you, she will love you forever.
With a good understanding of whether your cat is more intelligent than dogs or not, you can form a strong bond for many upcoming years. Check out other posts on cat care; till then, take care and goodbye.
Also read: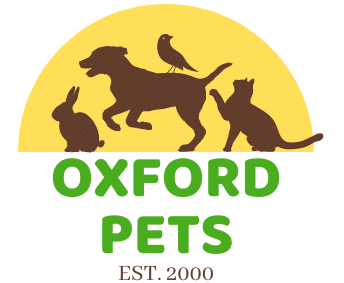 Welcome To The Oxford Family! The Website Is Run And Managed By A Community Of Pet Enthusiasts Who Are Informative About Pets. OLHS Was Initially Founded In 1982 As A Community Dedicated To Animal Welfare. We Are Simply Trying To Keep Their Vision Alive.