Cat food can vary a lot in terms of price and nutritional content. You can expect that the most nutritious cat food will cost a lot more. That is not always the case as sometimes you can get nutritious cat food at an affordable rate. So, what is the best cat food on a budget?
That is something we want to look at in this guide. The aim is to provide you with a list of options to choose from as the best budget foods for the pet. But first, let us see a table summary of these cat foods and how they compare to each other.
How to Choose the Best Cat Food on a Budget
Cat's age
One thing that you should always consider when buying the best cat food on a budget is the cat's age. You are not supposed to feed kittens food meant for adult cats.
The kittens under one-year-old need to eat kitten formulas. That needs to remain the case unless the vet tells you it is time to switch to the adult formula.
Adult cats are those from one to seven years old. They are supposed to eat mostly adult cat food. This is because the food will have all the right nutrients to keep them active and grow strong muscles and bones.
From the adult cat, we also have the senior cats. The senior cat is one that is over seven years. At this point, it needs to start eating the formula meant for senior cats.
Activity level
Another important consideration for the best cat food on a budget is the cat's activity level. If you have an active and healthy cat, then you need the right food to provide it with enough energy to maintain its activeness.
Also, this kind of cat is not easy to add weight, so a regular formula would work for it.
Now, there are those that are less active. Such cats tend to lead a sedentary lifestyle. For such cats, you need to watch what you feed them as they can easily gain a lot of weight in a short time. their food would mostly be lower in calories, fat content, but still tasty.
Any underlying health issues
Many companies today are making special cat foods depending on the health issues that might be affecting the cats.
Some of the health problems might include allergies, urinary tract problems, hairballs, obesity, and sensitive stomachs. So, when choosing the right food, then you have to consider these issues.
The idea is to get the right cat food for your pet even if it has several health issues.
The manufacturer will easily highlight what the food is good for on the packaging. Go through the product description to find the best food type that will work for your pet.
Some of the common cat formulas you are likely to get include weight loss formula, hairball formula, sensitive stomach formula, urinary tract health formula, and more.
Ingredients
You should always keep in mind the ingredients when buying the best cat food on a budget. This is a common thing for people to check out before getting the cat food.
If you are not a label reader, this might be the time for you to start doing so. You will be able to learn more about the food type and its nutrients right from the label.
Since the cats are carnivores, you would want the food to contain real meat or meat meal such as chicken, turkey, and lamb meal. This should be the main ingredient of the food.
So, what are some of the good ingredients for a cat? Check out the list below;
Real meats or meat meals
Foods with no by products
Rice
Eggs
Natural fat sources
Added vitamins and minerals
Human grade ingredients
Foods without artificial flavors and preservatives
The budget
Since we are looking at the best cat food on a budget, then the budget is also an important consideration. Look at what you are getting for the price.
Since there are thousands of brands available, it should be possible to get some nice foods without necessarily spending too much.
In addition to the price, look at the reviews too. If the cat food has many positive reviews, then you can choose it knowing it would serve your cat better.
Top 5 Best Cat Foods on a Budget
Taste of the Wild Grain Free High Protein Dry Cat Food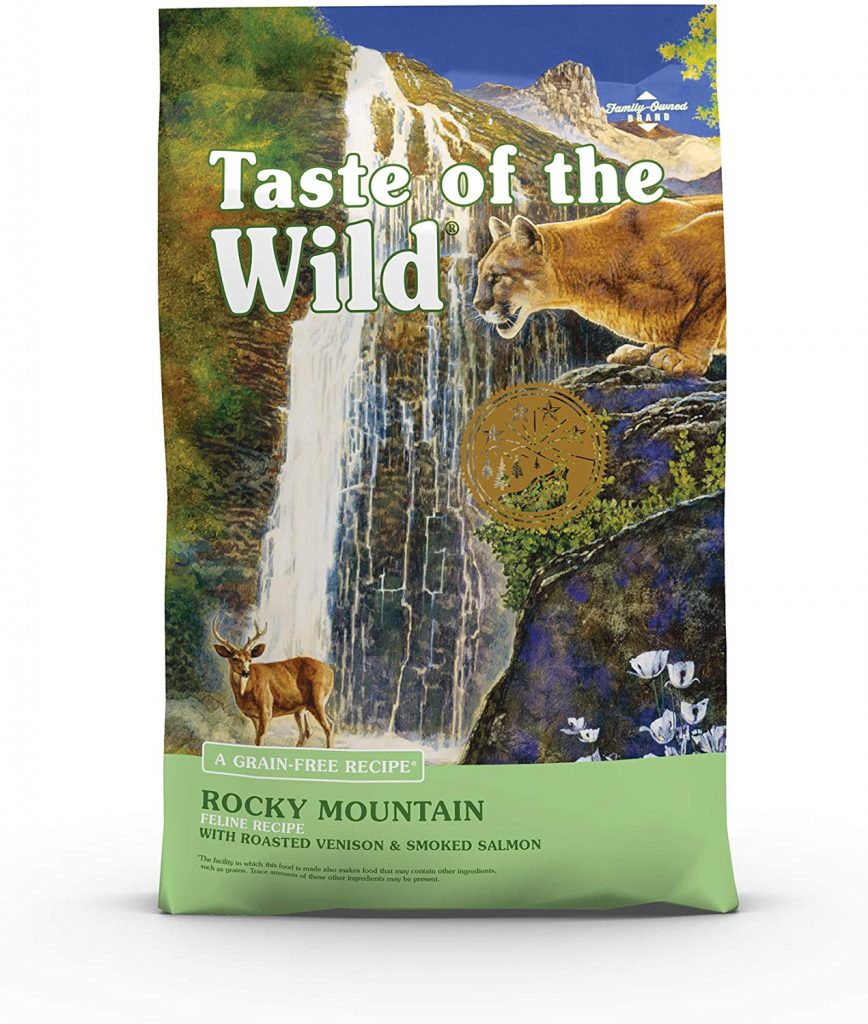 You can never go wrong with cat food from this brand. This is the best cat food on a budget as it does not cost much, but you still end up with some of the best food for the money.
This food contains roasted venison and smoked salmon. The result is that you have high-quality protein-rich food for your cat. The cat will now develop lean and strong muscles that it needs for the best growth.
The food also has added vitamins and minerals thanks to the use of superfoods. These superfoods provide anti-oxidants, fatty acid blends, and more. Other than the cat having lean muscles, its skin and coat would also be better.
The food is also highly digestible. This is to ensure that the cat can handle the food better without any digestion issues.
Wellness Natural Pet Food Complete Healthy Chicken Recipe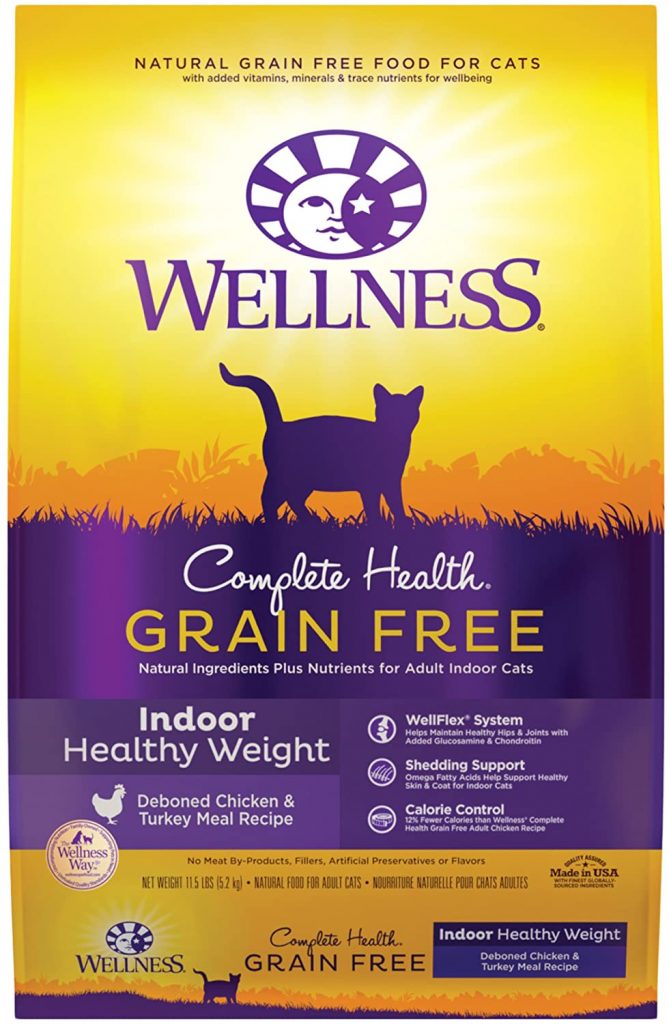 If you find that you are feeding your pet too much beef, it might be time to switch to chicken. Even with the chicken recipe, we still find it to be the best cat food on a budget. This is because you get a lot more food for the price.
The brand has been working closely with vets and nutritionists with the aim of creating nutritious food for your pet. As such, your pet should end up enjoying the food even better because it tastes good and has all the important nutrients that it needs.
The food is specially made for indoor cats. Being dry grain-free food, it should be ideal for indoor cats because of their sedentary lifestyle. There is also the inclusion of more fiber and other nutrients that assist in weight control.
The food is also good for providing nutrients for the whole body. This includes giving the cat the energy it needs for playing, ending up with lustrous skin and coat, impressive digestion, strong teeth, and more.
Blue Buffalo Indoor Hairball Control Adult Dry Cat Food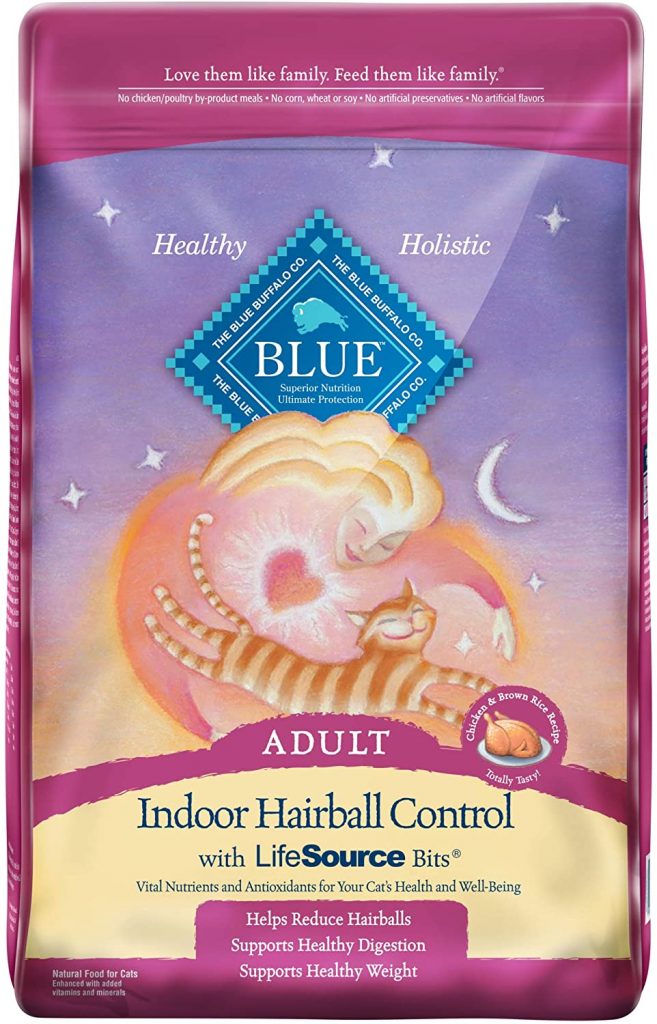 This is another great option as the best cat food on a budget. The first thing you will like about it should be that it is made of real meat. The meat is important to provide the cat with the best nutrients it needs to develop lean and strong muscles.
The food also contains wholesome whole grains, fruit, and garden veggies. This is to provide your cat with all the important nutrition it needs to grow better.
There is the hairball control that you get with this food too. The food is rich in protein and fiber to provide the best nutrient absorption by the cat and reduce the chances of the cat ending up with hairballs.
The food also contains Omega 3 and 6 fatty acids. This is to help the cat have a shiny coat and healthy skin too.
The manufacturer also made it to have antioxidants, minerals, and vitamins. It is easy to see that it would give your cat the best nutrition it needs to grow better.
Natural Balance Fat Cats Low Calorie Dry Food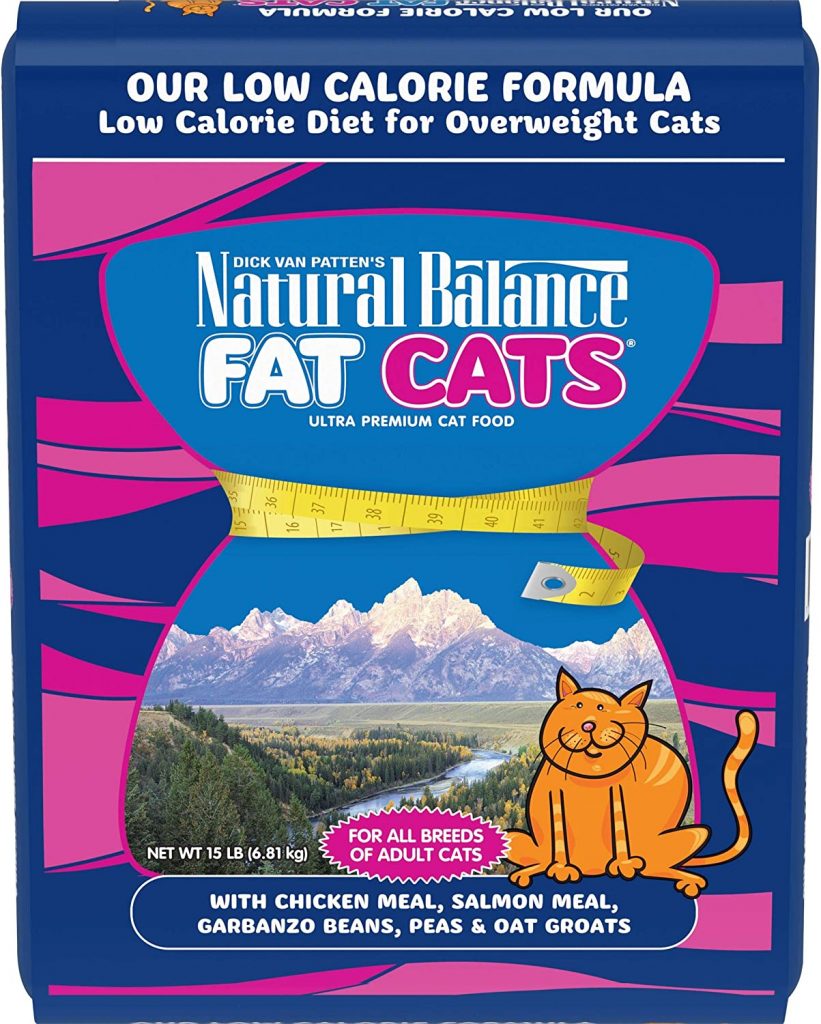 If you ever find yourself with a cat that needs to lose weight, then this is the best cat food on a budget to get it right now. The manufacturer made it, especially for overweight adult cats. Do not worry as even with fewer calories, the food will still provide the right nutrition for your pet.
The low-calorie formula might not always be ideal for all cats, so make sure you only get it if you have an overweight cat. Well, your cat will still like it because it tastes good. Even if it is used to other types of food, it is likely to enjoy this one too because of its taste.
Since the food is high in protein and fiber, then it will keep your cat feeling full for longer. The idea is to prevent the cat from overeating and you begging it to exercise. We all know how hard it can be to exercise a cat.
The food is a combination of chicken, salmon, Garbanzo beans, oat groats, and peas. The result is a delicious meal for your cat. Also, this combination will taste nice to your pet to make it enjoy the food even further.
FAQs
What should a cat avoid eating?
If the food does not contain real meat or meal meals as its top ingredients. Other things include corn or gluten meal, wheat, by-products, and artificial colors and flavors.
My cat is a picky eater, what can I do?
The first thing would be understanding why it is a picky eater. It might be because of the food that you are giving it. Try to switch the food and see how it responds. Where necessary, consult a vet to see which food would be ideal for it.
I want the cat to lose weight, what should I do?
We recommend that you consider using food formulas meant for weight loss. Such foods would be low in calories while at the same time tasty. They will still provide the cat with all the important nutrition it needs to grow better.
Conclusion
Looking at the list above, you can see that the best cat food on a budget does not have to be boring. This is because the different food types on the list are all tasty to make your cat enjoy them even better. It is why you would want to get yourself one of them to see how it tastes.
Take the time to check out the nutritional content of the cat food before making up your mind about which one to choose. The idea is to end up with the best cat food on a budget that is still good for your cat in terms of nutrients.