Do you live in a small house, condo, or apartment, and have you asked yourself, "Is it possible to put a litter box inside a closet?" To answer that question:

Yes, it is possible to keep a litter box in the closet, which can be very effective. While this may not be the best option for everyone, it is still possible. However, you must follow very specific cleaning practices and guidelines for this to work.

Space is always an issue when living in a small apartment with pets, especially cats. It's no surprise that owners are looking in their closets for a place to keep their cat's litter box.

Putting a litter box in a closet could be tricky because it depends on whether you're putting the litter box in an already-occupied closet or an extra closet that you're using for storage.

Litter box hygiene can be difficult to sustain if a closet is already occupied with clothing and linens, as you have to keep an eye on the smell, fumes, and general cleanliness.

It is important to clean closets that are already in use at least once or twice a day to keep clothes and linen from soaking up the smell. Frequent cleaning also prevents the buildup of fumes from urine and feces.
For the diligent cat parent, cleaning after each use will ensure that odors are eradicated before they have a chance to circulate.

On the contrary, if you consider placing a litter box in an unoccupied closet you use for storage it becomes easier to manage because you won't have to change the litter or clean it as frequently. You can clean and replace litter every week or every two weeks in this case.
Can a Litter Box Make My Clothes Smell?
Keeping a litter box inside your closet does have some drawbacks, as linen and clothing can absorb the odor of feces and urine. Cat urine and feces have a pungent, unpleasant odor. There's a chance that a stench from the litter box will permeate the clothing because it's located in the closet.

To put it another way, the waste is expelled in the form of odor and fumes every time the cat uses the restroom. It permeates the air around the litter box and in the surrounding area. Eventually, the stench will seep into the fabric of the garments and anything else it comes into contact with.

Clothes will eventually pick up this odor, which is not pleasant.

Having said that, there are ways to prevent this from happening, saving your clothes and garments from the unpleasant odor of cat waste in the process. It all comes down to how well you can conceal both the box and its odor.
How to Prevent Your Closet From Smelling
Dealing with the litter box's odor is probably the most critical consideration if you choose to place it in the closet.
There are several methods for combating litter box odors, but they all require persistence.
Check your cat's diet:
What your cat eats affects the smell of its poop and urine. The stench of their waste is reduced or eliminated when they eat a raw-based diet.
The more initiative you put into preparing their meals, the better it will be for you regarding odor elimination.
Use clumpy fragrant litter:
Fragrant litter is an excellent way to reduce and eliminate the odor associated with cat pee or poop.
Sale
PetSafe ScoopFree Crystal Litter Tray Refills, Premium Blue Crystals, 3-Pack, Disposable Tray, Includes Leak Protection & Low Tracking Litter, Absorbs Odors On Contact
EASY, QUICK CLEANUP: No scooping required; when it's time to clean up, simply remove the disposable litter tray and throw it away
REMOVES ODORS QUICKLY: Crystal litter absorbs urine and dries solid waste to quickly remove odors 5 times faster than clumping clay litter
LONG-LASTING: Just 1 tray can last up to 30 days in a single-cat household—that means less time cleaning the litter box so you have more moments to snuggle with your cat
LEAK PROTECTION: Plastic tray lining creates a powerful extra barrier to protect your floors against leaks
LESS MESS: Low-tracking crystals don't stick to your cat's feet and are 99% dust-free—designed for all the days you don't want to sweep the laundry room floor (again)
It's also a good idea to purchase clumping litter to make cleanup a breeze and ensure that all feces and pee are completely removed.
Odor absorbing packs:
Odor absorbing packs are an excellent way to absorb odors from your cat's litter box. These packs contain activated charcoal and other deodorizers that are effective against unpleasant odors.
Sale
Citrus Magic Pet Odor Absorbing Solid Air Freshener for Home, Air Purifier, Fresh Citrus, 8-Ounce, Pack of 3. Must have Pet Supplies.
Extra Strength: Fresh citrus fragrance is an odor eliminator for strong odors of pets
All Pets: Ideal for Carpet Odors, Musty Smells, Pet Odors, Litter Box Odors, Pet Beds, Cage Odors, Poop Odors
Long Lasting: Will absorb odors in 350 sq. ft. areas for 6-8 weeks
Unique Formula: Includes Baking Soda to provide convenient, continuous odor control in touch places
No Harsh Chemicals: Propellants, Formaldehyde, Benzene, Phthalates, Parabens, SLS/SLES, Ethyhaxnol
Sale
Charcoal bags Odor Absorber Activated Bamboo Charcoal Air Purifying Bag for Home Odor Eliminator Car Air Freshener for Closet Deodorizer Shoe Room Basement Litter Box Pet safe Bag 15Packs×100g
【GREAT VALUE PACK】Charcoal bags value pack provides 1.5kg of Activated charcoal. Each bag provides more absorbency than the standard 50g bags. Packed in a sealed linen bag with a ring on top for easy hanging on a hanger or hook. Sufficient size for cars, closets and other closed areas
【SUITABLE FOR FAMILIES】 Charcoal bags are made from environmentally friendly micro-porous activated bamboo charcoal, contains millions of tiny porous holes that can create a healthy atmosphere in your home.
【RECYCLABLE WITHOUT WASTE】These charcoal bags are reusable for 2 years! When this charcoal bag is saturated, in order to rejuvenate the bamboo charcoal bag, you need to place the charcoal bag outside in the sun once a month for at least two hours. You can reuse these charcoal bags without waste.
【EASY TO USE】 The bamboo charcoal sealed in our beautifully stitched linen bag, each bag size 6.5 inch * 3 inches, it can be easy hanging on a hanger or hook.you can put it on any area you want.
【ODOR ELIMINATOR】The bamboo charcoal has a larger specific surface area, which means our activated charcoal air purifiers bags have a stronger adsorption cleaning capacity. It Eliminates odor stronger and it is a pure natural product, so it is safer than other chemical products.
These odor packs are also cat-safe and space-efficient, with a hanging system that allows them to fit into even the tiniest of spaces. You can get odor-absorbing packs online at affordable prices.
Get Rid of waste quickly:
Scooping waste out more quickly decreases the likelihood of the closet smelling and actually prevents your garments from absorbing the odor. This works similarly to a toilet in that when you flush the waste away; the odor is also removed.

When you scoop the cat's waste, you are essentially removing the source of the odor. This is still the most effective method of avoiding unpleasant odors.
Air Fresheners:
To get rid of the smell, you can use cat-safe air fresheners that don't have any toxic chemicals in them.
Additionally, plug-in air deodorizers emit a long-lasting smell throughout the room.
Keep in mind that it is important to keep fresheners away from the cat's reach and from the litter box.
Get a litter box that's enclosed:
An enclosed litter box is one that is completely covered with only a small opening for your cat to enter. To keep your apartment smelling fresh, you can use these odor-blocking containers.

Using these litter boxes is just another method of preventing odor and waste from emerging. It's better to find a clever way to hide the box in a drawer or compartment inside the closet.
What Is The Best Way To Hide A Litter box Inside A Closet?
Many things could go wrong when you put your litter box in your closet, but you have no choice if you live in an apartment or a tight area, so you might as well use it.

Fortunately, there are solutions to conceal the litter box to decrease odors and improve aesthetics. Litter boxes, in my opinion, are better left hidden than visible while still being available to your cat.
Litter box Cabinets:
Cabinets are an excellent way to conceal litter boxes. You can store a litter box in a double-door cabinet if the space is available. Rather than removing or altering drawers, simply install a cat door.

The only thing you'll need to do is cut a little square out of the cabinet's side and install the cat door, which you can purchase at any pet store. With the litter box installed in the cabinet, everything is ready to go.
Sale
HOOBRO Cat Litter Box Enclosure, Hidden Cat Washroom Furniture with Divider, Wooden Pet House End Table, Large Enough for Most of Orange Cat and Litter Box, Living Room, Bedroom, Rustic Brown BF03MW01
Not Only a Cat Home Nightstand: Sized in 31.5'' L x 19.9'' W x 21.3'' H, the cat house is large enough for most of litter box. What's more, the decorative cat litter box furniture can be used as a coffee table, side table and maximum load capacity up to 220 lb
A Gift for Intimate "Meow": The cat is always running up to you when you come home after work. Life becomes more meaningful with a cat curling up next to you, watching TV and eating. The stylish and atmospheric looks of the cat washroom will not conflict with any interior decoration
Even for Fat Orange Cat: Internal dimensions of the small divider:9.4'' L x 18.1'' W, internal dimensions of the large divider :19.7'' L x 18.1'' W. With super large interior space, even for a big fat cat, the cat litter box furniture is big enough. Removing the divider, you can DIY an even larger space
Right to Privacy: Cats are inherently hyper-vigilant, which is why this cat washroom gives your cat the space to hide and poop at ease. With litter box on one side, the other side help catch litter before they exit, no cat litter scattered around
Easier Cat Care: Double cabinet doors and lock on the side of the pet house not only allows you to scoop the litter daily and store cat food more conveniently; it also is easier to get the litter box and mat out
Make a Drawer Box:
It's fantastic to repurpose old furniture for anything you require. Drawers can be a good spot to keep litter boxes. All you have to do is take off the bottom drawers, and you'll be left with a hinged door that you may use for cleaning purposes only.

You can use the edge of the drawer as the cat's entrance; all you need to do is attach a cat door. With the litter box in place, the cat will have complete freedom to come in and go as she pleases.

You'll also have room in the drawer for a mat, which will keep cat litter from spilling out every time the cat walks away.
Bench Litter box:
Benches are a common feature in closets, so why not utilize them to store your cat's litter? This clever method helps hide the litter box, saves space, and makes the litter box easily accessible. It's easy to transform a bench into a litter box storage unit.

You simply need a large aperture, some sanding of the edges, and a good cat door. Make sure the bench is big enough to fit the cat and the litter box.
Challenges That You Might Face
If you decide to put the litter box in the closet, you'll need to be ready for any problems that emerge. Here are a few things to keep in mind.
It's tough to keep a litter box clean over time, especially if you keep it in a closet. You'll need to scoop at least twice a day, if not more frequently, depending on your daily schedule.


The smell might be a major problem if you don't follow the essential procedures to reduce odor. You'll need to stock up on a couple of additional odor-fighting products.


Cat litter is quite dusty, and this dust can spread throughout the closet. To make things easier for you, you should consider using an enclosed litter box.


The cat will need some time to become accustomed to the new location, so moving the litter box to the closet will require some effort. Expect a few hiccups along the way before everything clicks into place.


More frequent litter changes and cleanings mean you'll have to buy more litter over time, which can add up quickly and be expensive if you're not pre-paid.
In Summary
Also, remember to pay close attention to the cat's behavior once you've found the perfect spot for the litter box in your compact home or apartment. After all, hiding a litter box that your cat won't use is a waste of time.

Litter boxes should be accessible to your cat and not blocked by clutter such as clothes, shoes, shopping bags, or unintentionally closed doors. If the place works out, fantastic! If not, you may have to relocate the litter box.

Also, consider relocating the litter box slowly toward the new site, rather than moving it all at once, to avoid any confusion. Alternatively, you may wish to temporarily relocate a litter box and let trash pile up in the old location's litter box to make it less inviting.
Cats prefer a clean spot to relieve themselves, and the fresh, clean litter box will quickly become their preferred location.
Also, check out some of our other cat articles below!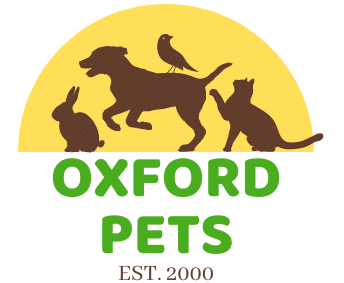 Welcome To The Oxford Family! The Website Is Run And Managed By A Community Of Pet Enthusiasts Who Are Informative About Pets. OLHS Was Initially Founded In 1982 As A Community Dedicated To Animal Welfare. We Are Simply Trying To Keep Their Vision Alive.