Pet Supplies Plus is a Redford, Michigan pet food and other product retailer. It is one of the largest specialty pet food retailers in the U.S. and has been operating for over 30 years now.
Pet Supplies Plus welcomes pets for grooming needs, while it also welcomes humans who are in search of jobs. Working with Pet Supplies allows individuals to deal with a variety of adorable pet animals. It has stores/ offices/warehouses at over 560 locations covering more than 25 to 30 U.S. states.
The company offers part-time and remote working options in the customer service, call center, and sales career fields. There are numerous career options available for anyone who has a love for pets and wants to work towards their favor and betterment.
What are the expectations requirements for a pet store worker?
There is no technical training that can teach you about 'how to work at a pet store'? Instead, an individual needs must have affection towards animals, concern for their welfare, and enthusiasm to serve the faunas. It takes a great deal of respect and love for animals, and pet store workers must have it.
Besides that, since a few jobs at pet sore require basic maths, calculation, and accounting, a high school education is a must.
Pet Supplies Plus- 2022 Career Guide
Pet Supplies Plus: The hiring process
The hiring process at Pet Supplies Plus isn't as complicated as it may appear. The company posts job requirements on its official, and anyone eligible and forward applications for the same.
They have 18 to 20 job positions across various United State locations. The vacancies may depend from store to store, and more precise information about the same is available on their Facebook, LinkedIn, and other social handles.
For the hiring process to begin, interested individuals must first visit https://careers-petsuppliesplus.icims.com/ and search for the available/ preferable vacancies.
Next, select the Category, Locations, type your Job preference and look if there are any vacancies open.
Further, individuals require to fill out applications that have multiple inputs and questions like,
Employment Desired
Personal Information
Employment History
Educational Background (Academic Qualification)
Additional Information: 2 References
Additional Questions (Also a part of the interview)
Can you move big objects?
Are you comfortable working with animals?
How many different animal species have you known or cared for before?
List of days and hours you are usually available for work? And more.
The selected candidates further might be asked to perform certain tasks at the store or office. It may also include some casual interview questions.
Pet Supplies Plus: interview questions
Though every single interview at Pet Supplies Plus is different, the majority of questions are pretty common. Here are a few choicest interview questions that will help you perform your best. Have a look:
What Kinds of Pets Do You Have?
The hiring manager wants to know the bond and love you share with animals. The applicants with animals definitely have more chances, though if you do not own one, that's surely not a disadvantage.
Why do you want to work for Pet Supplies Plus?
For answering such questions:
Do some research about the company beforehand.
Explain how Pet Supplies Plus, a leading pet company inspires you to expand your career.
Link your career plans and the company's value and mission statements.
What are the strengths that will help you work at Pet Supplies Plus?
The answer must include how your skills and qualities will help you with the job. Since the interviewer is looking at how your strength will help you at the job, explain your expertise in certain.
For instance, if you are applying as a dog trainer, explain how you have worked with dogs of different temperaments and yet trained them out for the best.
Who has been your inspiration for working at a pet store?
Talk about your role models. They can be anyone from your parents, friends, or even a famous personality.
What, as per your previous employer, is your greatest skill?
Explain it in a simple and non-complex manner. The answer can be anything, including a problem-solving attitude, critical thinking, innovation, energy, etc.
What did you dislike about your last job? What made you shift?
Instead of answering it honestly, say nothing as such specific.
Instead, mention how the new job will add to your career growth and will open different opportunities.
What draws your interest in working in a 'Pet specific industry' only?
This is where you need to talk about your passion for pets.
Explain how working for, with, or around pets motivates you to do better every day.
Also, explain your goals for animal welfare and the big dreams you have planned for animals in general.
Do you have much experience with pets?
Be honest with your answer. If you lie for years of experience, remember it will reflect in your work anyway.
It is always better to claim less and deliver more than doing the vice-versa.
NOTE: The interview questions can be endless. If you already have experience working with a pet store, you must have an idea about the same. However, if you are a fresher, just be honest with your answers. Do not try being politically correct with the interviewer and show your true self.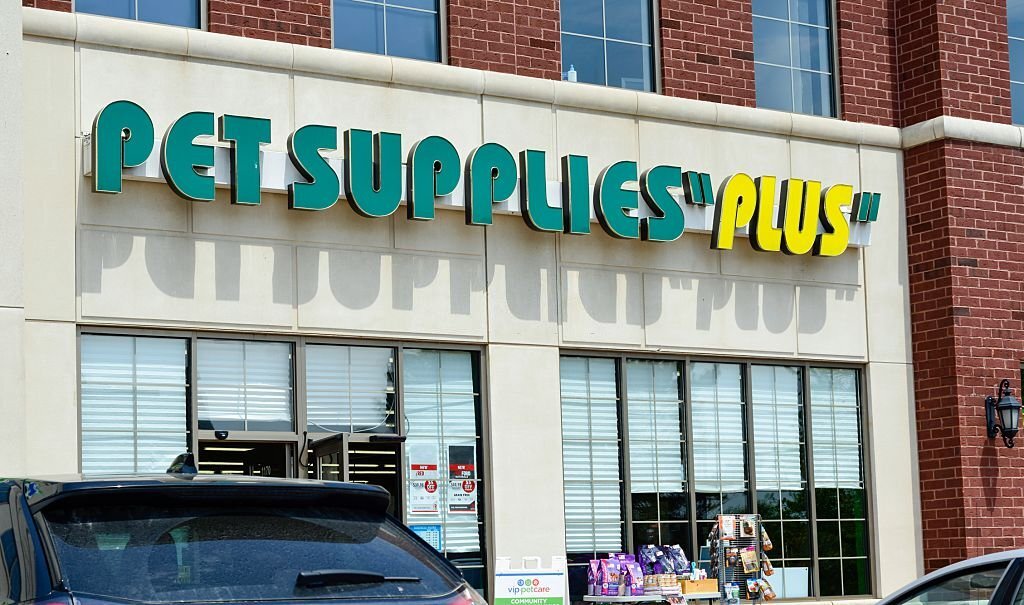 Pet Supplies Plus: Hiring Age
For working with Pet Supplies Plus, you should age 16 years or older.
Pet Supplies Plus: Salary Approximate Figures
| | |
| --- | --- |
| Work Position/Designation | Approx Salary per Hour |
| Cashier | $7 to $12 |
| Retail Shift Supervisor | $9 to $15 |
| Stocker | $7 to $12 |
| Assistant Store Manager | $9 to $21 |
| Sales Associate | $9 to $15 |
| Dog Groomer | $8 to $18 |
| Retail Store Manager | $11 to $22 |
| Stock Clerk | $8 to $12 |
| Dog Groomer and Bather | $8 to $12 |
| Animal Technician | $7 to $13 |
| Staffing Specialist | $15 to $23 |
| Retail Supervisor | $8 to $14 |
| Quality Assurance Coordinator | $11 to $18 |
| Retail Associate | $8 to $13 |
| Member Service Representative | $9 to $16 |
| Marketing Team Leader | $9 to $18 |
| Executive Assistant | $12 to $24 |
| Dog Bather | $10 to $14 |
| Assistant Manager | $9 to $15 |
| Bookkeeper | $9 to $16 |
NOTE: Average hourly salary at Pet Supplies Plus is nearly $11.24. This may fluctuate depending upon the location you are working at.
Pet Supplies Plus: Hours of Operation
The hours of Operation at Pet Supplies Plus are typically 9:00 am to 9:00 pm Monday through Saturday, and 10:00 am to 6:00 pm on Sundays.
Pet Supplies Plus: hiring part-time
Pet Supplies Plus is a great working option for students who are looking for part-time jobs. Since students have to give half of their time at university, they can work here part-time. The hours of work can fluctuate depending upon the student's time availability.
For example, you can apply for full-day weekend jobs. Or even for two hours early morning/ after shifts before/ after college hours.
Pet Supplies Plus: Near me Locations
Pet Supplies Plus Greenfield
Greenfield, WI, United States · +1 414-545-9790
Pet Supplies Plus Greenwood
Indianapolis, IN, United States · +1 317-889-6311
Pet Supplies Plus Katy East
Katy, TX, United States · +1 281-324-0681
Pet Supplies Plus Lafayette
Lafayette, IN, United States · In Sagamore at 26 Shopping Center · +1 765-446-1600
Arlington, TX, United States · +1 682-808-4956
Powell, OH, United States · In Powell Crossing Shopping Center · +1 614-336-3258
Pet Supplies Plus Glendale
Glendale, WI, United States · +1 414-964-7255
Smyrna, GA, United States · In The Crossings Shopping Center · +1 770-431-0029
Pet Supplies Plus Copperas Cove
Copperas Cove, TX, United States · +1 254-238-8306
Pet Supplies Plus Livonia
Livonia, MI, United States · +1 248-615-0039
Pet Supplies Plus – Hillsborough
Hillsborough Township, NJ, United States · In Nelson's corner · +1 908-262-2921
Pet Supplies Plus St. Clair Shores
St Clair Shores, MI, United States · +1 586-771-1710
Upland, CA, United States · In Upland Town Square · +1 909-608-0770
Pet Supplies Plus Cranston
Cranston, RI, United States · In Garden City Center · +1 401-944-5858
Pet Supplies Plus Arlington
Arlington, TX, United States · +1 817-583-8502
Pet Supplies Plus Minneapolis
Minneapolis, MN, United States · +1 612-729-1121
Pet Supplies Plus Valley Stream
Valley Stream, NY, United States · In King Kullen · +1 516-593-4886
Pet Supplies Plus – Somersworth
Somersworth, NH, United States · In Tri-City Plaza · +1 603-838-7387
Pet Supplies Plus Homewood
Homewood, AL, United States · In Edgemont Town Center · +1 205-942-6462
Pet Supplies Plus Garwood
Garwood, NJ, United States · +1 908-789-8509
Frequently Asked Questions
What should I wear to a Pet Supplies Plus interview?
If you are applying for entry-level positions, consider wearing business casuals.
However, if you are applying for a management position, then dress formally.
Avoid wearing harsh perfume, bright poppy colors, and revealing/ tight clothes.
Despite the position, you are applying for, dress in clean, well-ironed clothes.
Also, make sure your hair is set into a clean and non-disturbing hairstyle.
What is a pet store employee called?
Pet store employees are known by different names depending upon their job profile. For example, someone who bathes dogs and cats is known as a groomer.
The one who handles cash is known as the cashier/ accountant. Someone who trains dogs is known as a dog trainer.
Though universally, all Pet store employees are known as Animal Care workers.
How old do you have to be to work at Pet Supplies Plus in Michigan?
An individual who wants to work at Pet Supplies Plus in Michigan must be at least 16 years old. The minimum age limit might also depend upon the job position you are applying for.
How do you prepare for a pet store interview?
While you are preparing for a pet store interview:
Research and learn about the company (pet company) thoroughly.
Research about the store where you are applying for a job at.
Learn what kind of animals it deals and then do your preparation accordingly.
Google old interviews and common questions of pet store interviews and prepare accordingly.
Are pet store employees trained?
Yes, depending upon their job profile, pet store employees have trained accordingly. The first few days of jobs include a basis (non-formal) training where the senior staff instructs new joiners about how things are meant to be done.
Wrapping up…
And it was all about Pet Supplies Plus and how can you get a job with this organization. The company always has one or multiple job opportunities waiting for you.
Just make sure you go well prepared for the interview so that the chances of your selection become 100%.