Most cat owners would agree that bathing a cat is not one of their favorite pastimes. To make matters worse, cats tend not to enjoy the experience either!

The activity of bathing and drying a Persian cat is even more difficult, because of the long, thick fur that is a characteristic of all Persian breeds. This article will discuss tips and ideas to make the experience of drying a Persian cat easier for both owner and pet.
How to dry a Persian cat?
There are different methods of drying a Persian cat effectively, but it's a good idea to start by scrunching excess water from the fur, before patting the coat dry using a towel. After this, gently dry the cat's face using a softer towel, before using a dryer. This dryer could be a cage dryer or blown dry with an animal dryer.
The complexities of drying a Persian cat
As Persian owners will affirm, drying a Persian cat is not a straightforward task. Drying a Persian cat can inflict stress upon your pet, so it is important to try to maintain a relaxed demeanor throughout the experience or at least adopt as soothing a manner as possible.

Some pet owners recommend swaddling the Persian in a large towel, as a mother would with a child. Pet hair dryers are recommended as opposed to regular hairdryers, because pet hairdryers are quieter in volume and are fitted with more functional temperature settings, thereby creating a calmer drying activity for the Persian.

Usually, pet hairdryers have at least two different heat adjustment controls. Furthermore, pet hairdryers are stronger in power than hair dryers created for humans.

To enhance the soothing atmosphere of the drying process, pet owners recommend not to attempt to comb the coat until the drying process is almost complete, to avoid irritation and discomfort for the pet.

Despite these complexities and intricacies of drying a Persian, the final effect in terms of appearance will be worth it. The long coat should be glossy, fresh, and fluffed.
The best pet hair dryers to dry a Persian
To reiterate, it is recommended to use a pet hair dryer when drying a Persian as opposed to a regular hair dryer used by humans. If there is no option but to use a regular hair dryer, ensure the dryer is turned down to a low temperature to avoid burning the cat.
Key features to look out for include a flexible hose, adjustable temperature controls, a compact and portable design, a 2-in-1 dryer for ease, and, crucially, a dryer that is low noise and low heat.
We recommend these hair dyers below that are currently some of the best sellers on Amazon!
Best pet hair dryers to use for a Persian cat.
Shelandy 3.2HP Stepless Adjustable Speed Pet Hair Dryer
Kuubia portable and Quiet 2 in 1 Best Cat Dryers
Sale
Pet Hair Dryer | Portable and Quiet 2 in 1 Pet Grooming Hair Dryer Blower with Replaceable Slicker Brush | Adjustable Temperature | For Small and Medium Dogs and Cats
✅ DRYER & BRUSH IN ONE: This multi-functional 2-in-1 pet grooming dryer is the solution to dry your pet with loving care. After a bath, rainy walk, or on a cold winter's day, this dryer and brush can be used to provide warmth and comfort to your dog. In one smooth motion, you can brush and dry your pet.
✅ PET-FRIENDLY DESIGN: The silent motor of this quiet blow dryer produces less then 65dB of noise, which will not scare your pet away. In addition, the motor saves energy with a power consumption of 300W. The slicker brush is comprised of stainless steel soft pins, featuring a protected tip with a slight angle – allowing you to reach deeply to your pet's undercoat without scratching the skin. To ensure long and effective grooming, we now have a 2-pack of replacement brush heads available!
✅ LIGHTWEIGHT & PORTABLE: You can take your professional pet grooming dryer with you everywhere. It is compact, weighing only 13 ounces, making it easy to carry and to travel with. The ergonomic design also makes it easy to hold and use.
✅ ADJUSTABLE TEMPERATURE: High and low heat settings give you the option to reduce or quicken the drying time. Note, this dryer has a lower temperature setting than a human hair dryer to protect your pet from over-heating.
✅ 100% MONEY-BACK GUARANTEE: You can order with confidence knowing that we stand behind the quality of our pet hair dryer. In the rare case that you or your pet don't like the dryer or if you experience any issues with the product, just contact us. We offer a 1-year money-back guarantee.
Go Pet Club Pet Grooming Dryer for Cats and Dogs
Go Pet Club Pet Grooming Hair Dryer for Dogs and Cats
Go Pet Club's Pet Dryer is designed for professional style grooming for your pet at home! Powerful airflow dries quickly and thoroughly, saving you time. This dryer features 2 adjustable speeds and 2 adjustable temperature controls and low noise technology. This unit has a puncture resistant, double reinforced flexible hose for controlled spots of drying on your pet.
Color: Black
Included components: assembly instruction;tools
Chaolun High-Velocity Pet Hair Dryer
Sale
CHAOLUN Dog Dryer, Dog Blow Dryer, High Velocity Professional Pet Grooming Dryer, Dog Hair Dryer with Heater, Stepless Adjustable Speed, 3 Different Nozzles and a Comb, Blue
【Powerful Blow Force & Stepless Adjustable Speed】Professional pet hair dryer equipped with a powerful and stable motor. Voltage: 120V~. Stepless Adjustable Speed. You can choose different wind level with your pet size. Give your lovely pet a thorough dry after shower.
【Temperature】This dog dryer has heating function. When the heating switch of the dog dryer is turned on, the air flow can be heated. Temperature Range:95℉-131℉.
【Low Noise】Thickened metal case can reduce noise effectively.
【3 Nozzles & Flexible Hose】Comes with 3 different types of nozzles.The flexible hose can be expanded to 90.6 inches.
【Superior Service】If you have any questions about the product, please feel free to contact us.
YOUTHINK pet hairdryer
YOUTHINK Pet Hair Dryer, 2 in 1 Dog Grooming Dryer Pet Hair Comb Brush, Portable 300W Powerful Blaster Fur Blower Ergonomic Handle with 2 Gear Temperature for Dogs Cats Small Animals, Home Care Dryer
【2-in-1 Pet Hair Dryer】The pet hair dryer has the function of hair dryer and pet comb; With it, you can dryer your pet's hair and comb shape their hair easily at the same time; Making your pets more comfortable, and reduce the likelihood that they gets sick; It is ideal for styling show dogs
【Comfortable Hair Comb】Each comb is made of stainless steel with rounded ends, protects skin and hair, even massaging the head of the animal; This hair comb with even heat distribution, which penetrates the hair, use heat to kill waste hidden in the hair
【Compact and Portable Design】Compact portable and you can take it anywhere, in the office or on travel; Compared to the use of hair dryers and combs alone, the use of this product significantly shortens the work cycle and saves you and your pet time
【Quiet Technology】 Our dog grooming hair dryer fitted with a low-noise motor, the working noise is less than 65 dB, which is much quieter than most pet dryers on the market; This powerful pet dryer is surprisingly quiet so it won't frighten your beloved pet lovers
【EASY TO CONTROL】YOUTHINK PET HAIR DRYER HAS 2 ADJUSTABLE TEMPERATURE, WHICH ALLOW HAIR TO DRY QUICKLY, AND CAN ALSO WEAKEN WIND FORCE IN SENSITIVE AREAS, IT DEPENDS ON YOUR NEEDS; NOTE: Large animals or hairy animals may need more time to dry
Flying One Pet Grooming Force Dryer
Sale
Grooming After Drying
After drying a Persian cat, the process of grooming can begin. Grooming a Persian cat tends to be a more important and distinct procedure and routine than what is required for other lower-maintenance cat breeds. For a start, Persian cats require grooming to take place each day, including careful combing using a metal tooth comb.

Pet owners advise using a brush as opposed to a comb unless the desired look is to 'fluff' the long coat of the cat. The most important element of grooming a Persian is to gently remove any matted fur, which may have collected in more discrete areas around the legs, ears, or armpits.

It is important to remove any matted fur, as this could be causing discomfort to the animal.
Should I Bathe and Dry My Persian Cat at All?
There are conflicting opinions amongst breeds and owners of Persian cats around the subject of whether bathing and drying the cat is necessary.
Some argue that bathing and drying cause undue stress to the Persians, and is a needless activity because the breed is relatively clean-living and usually resides inside the shelter of the home.

However, just as clipping a cat's claws and brushing their teeth have benefits, bathing and drying a Persian is a nurturing activity, strengthening the wellbeing of the pet.

Whilst the activity may be awkward for both owner and pet, it should get less traumatic as the cat ages. Beginning to bathe and dry a Persian at kitten age is a good way to introduce the cat to the routine of bathing and drying.
5 Advantages of Bathing and Drying a Persian Cat
There are indeed more benefits of bathing and drying a Persian cat than disadvantages. Below this article discusses some of the reasons why bathing and drying have a healthy impact on the breed. Such benefits can also apply to breeds similar to Persian cats, with long, thick coats as a feature.
Bathing and drying a Persian cat can reduce or prevent flea infection. Persians are prone to fleas, because of their distinctive thick, long fur in which fleas can reside. Bathing and drying the cat, in cohesion with using a flea treatment, can control infection.
The process of bathing and drying a Persian cat ultimately makes staying on top of the daily task of grooming far easier. Any Persian owner will be fully aware of how time-consuming and challenging grooming a Persian is.

Carefully bathing and drying a Persian will remove the dead hair and clean the fur, encouraging the overall coat and body of the animal to retain better and healthier conditioning. This reduces the volume of tangles, knots and matting in the fur of a Persian.
Bathing a Persian, before drying the cat, can be helpful towards owners who suffer from allergies to cats, as the process reducing cat dander. A top tip is to use air purifiers in and around the home to combat this too.
Those who live in a home inhabited by a Persian will be aware of the generous amount of cat hair left of furnishings from a Persian. This is because Persian cats shed hair from their coats more than most breeds.

By bathing and drying the pet, any dead or loose hair will be removed from the coat and disposed of to reduce any undesirable cat hair around the home.
Bathing and drying any cat, including Persians, can make the fur more fragrant and pleasant in odour. Most Persians' fur will start to smell after a month of no bathing and drying.
How often should I bathe and dry my Persian cat?
The majority of Persian owners and enthusiasts will agree that Persian cats usually reside in the safety, warmth and cleaner environment of the home. If the cat does dwell indoors, We recommend to bathe and dry the pet once per month.

However, if the Persian roams in both the home and outdoors, perhaps in a garden space, recommendation is to bathe and dry the cat once every fortnight.

This is natural because the fur of the Persian will come into contact with the elements more when outdoors, which can affect the condition and quality of the fur. For example, garden debris or plants could become easily tangled in the fur of the Persian.
As explored earlier in this article, many cat breeds are reluctant to come into contact with water and will strongly resist an activity involving bathing. Furthermore, they may resistant to even low volume noise and gentle heat from a dryer.

Some Persian cats often exhibit aggressive and destructive behavior they confront with a scenario involving bathing and drying.

The stress and hassle involved in the procedure should not be a factor to discourage the owner from instigating the bathing and drying activity if possible. The positive outcomes of bathing and drying definitely outweigh the negatives.

Perhaps recruiting a family member or friend to assist in the activity of bathing and drying could help? Some cats may react to bathing or drying by attempting to escape, and extra pairs of hands could be useful to control the situation.
Final thoughts
The most effective way to bathe and dry a Persian involves patting the coat and face gently with a towel, before using a pet hairdryer for a soothing drying experience. There are clearly huge benefits to bathing and drying a Persian cat.

Whilst this can be a stressful and uncomfortable experience for the owner and pet who fears water, a shiny well-groomed coat is a huge satisfaction for the animal. Maybe drying a Persian can even turn into a fun experience after all!

A beautiful breed like a Persian is a pet who truly deserves the best, most loving care and attention from an owner. To aid the well-being of the cat, it is important to take hygiene into consideration. Whilst a cat is a self-grooming animal, bathing and drying can create the shiniest, most luxurious finish to a Persian coat.
If you enjoyed this article, check out some of our other Persian Cat articles below: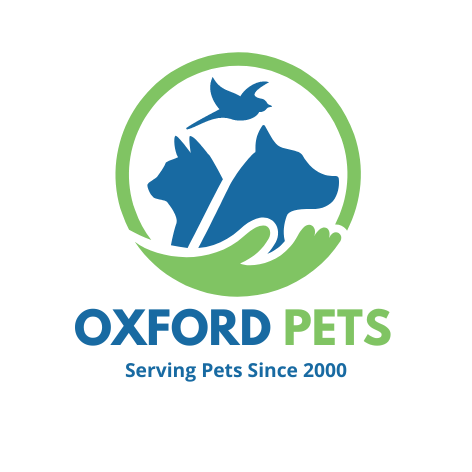 Welcome To The Oxford Family! The Website Is Run And Managed By A Community Of Enthusiasts Informative About Pets. We Hope You Find It Useful.