How do I bring my hedgehog on a plane? Are there Airlines That Allow Hedgehogs? Well, Hedgehogs are small rat-like animals that a lot of individuals keep as pets. However, since they are exotic animals, Hedgehogs require low but special care, making it a little tricky to take them along on a flight. There are only a very few airlines in the world that allow Hedgehogs to travel. And less than a handful amongst them allow Hedgehogs inside the cabin.
Here are all of those Airlines that allow Hedgehogs inside their cabin. WE have also included their policies, rules, and regulation if you plan to fly soon. Have a look:
Aeroflot Airlines
One of the most pet-friendly Airlines, Aeroflot, allows passengers to bring their pet Hedgehogs inside the cabin. Each passenger can carry one carrier of size, particularly no more than 44 cm х 30 cm х 26 cm.
As long as Hedgehogs have enough space to sit, stand and move around, passengers can carry as many as them inside one carrier. Besides that, the total weight of the cage and pets should not exceed over 17.6 lbs.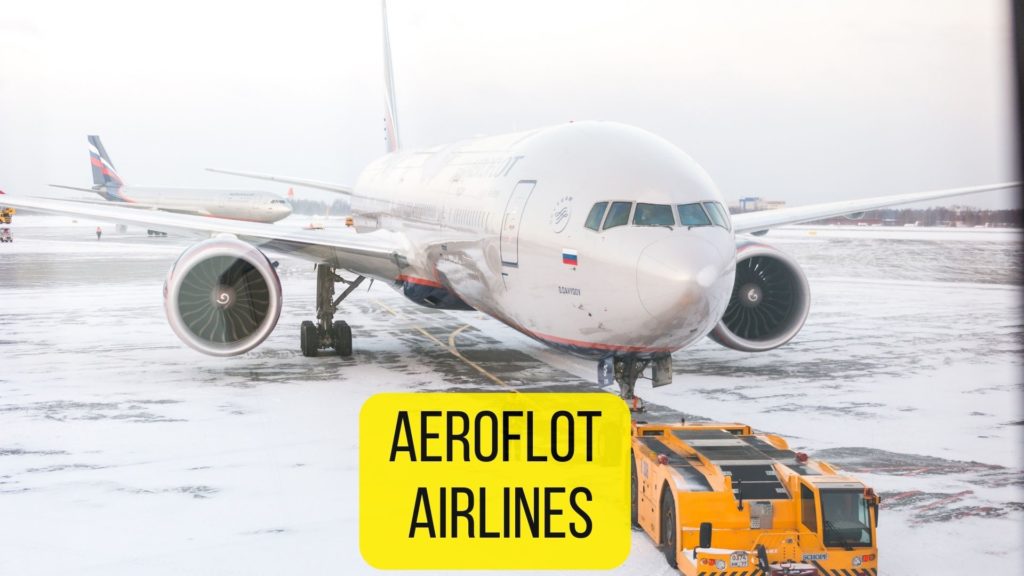 Price of flying Hedgehogs inside Cabin with Aeroflot:
$57 for domestic flights and $75 for international flights.
NOTE: Aeroflot also allows Hedgehogs inside the Cargo. Only one Hedgehog per crate is allowed though individuals can ship multiple crates as well. The maximum weight of crate + pet must not exceed over 110.2 lbs. Pet owners must cover the crate with a thick cover to prevent light from entering inside.
Finnair Airlines
Finnair is another pet-friendly airline that allows passengers to travel with their cats, small dogs, pet rabbits, tortoises, and hedgehogs. Passengers can bring one of the multiple Hedgehogs until and unless all of them can settle finely inside one carrier.
The carrier must not size bigger than 101 cm x 68 cm x 76cm and 122 cm x 81 cm x 89cm (soft or rigid carrier respectively). The combined weight of both pet and carrier should not exceed over 17.6 lbs maximum.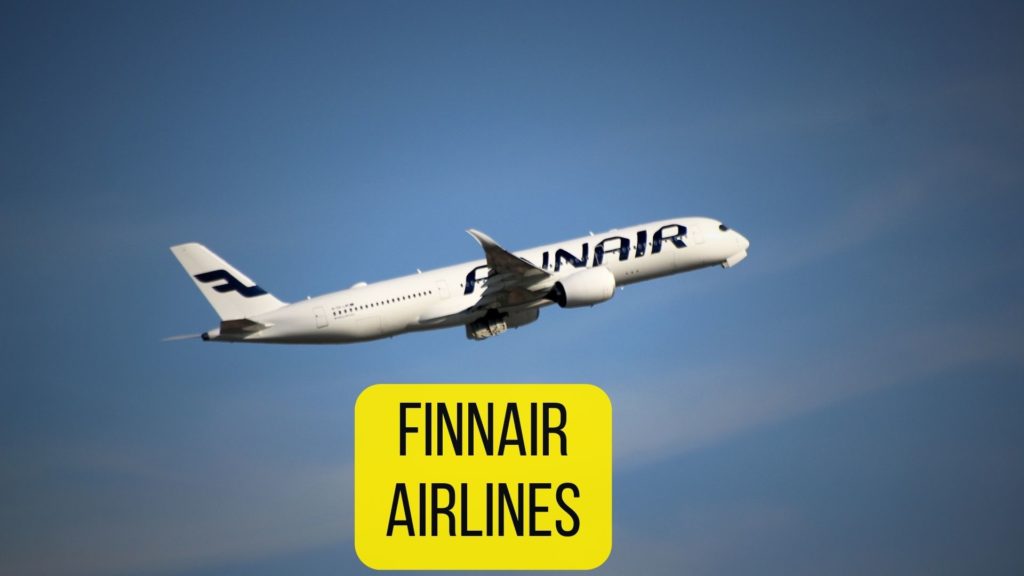 Price of flying Hedgehogs inside Cabin with Finnair:
$55.7 for Flights within Europe, Russia, and the Middle East and $90 For Intercontinental Flights.
Which Airlines allow Hedgehogs in Cargo or as Baggage?
Air Canada
Air Canada allows individuals to ship their pet Hedgehogs in Cargo. An individual can ship one or more pets depending upon the size of the aircraft and space availability. The crate size and weight restriction depend upon the aircraft's size.
However, Air Canada doesn't allow shipping Hedgehogs to destinations where the temperature is over 30 degrees Celsius.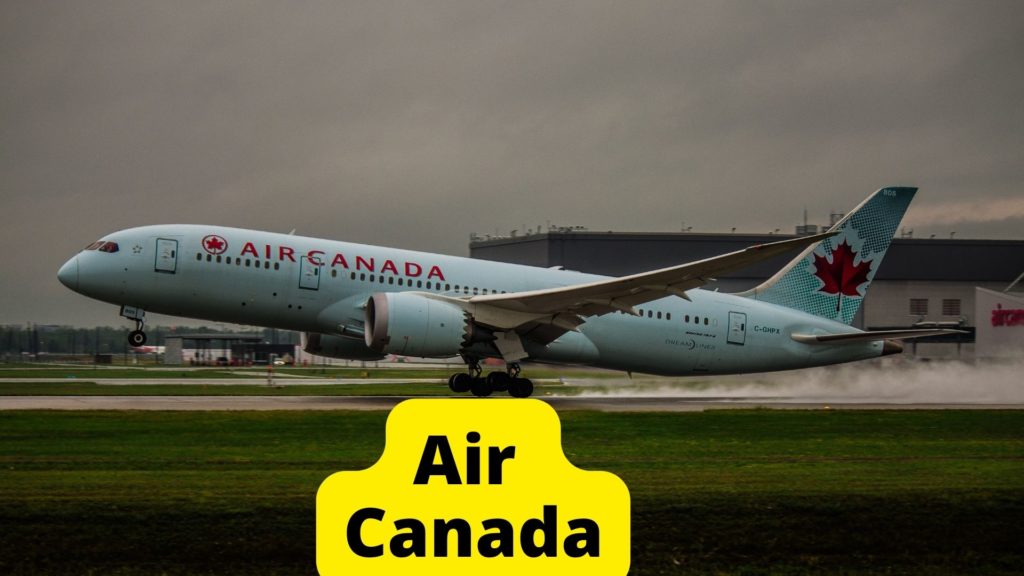 West Jet Airlines
West Jet allows individuals to ship their pet Hedgehogs in Cargo. It also accepts Hedgehogs in checked Baggage, though only in limited rooms.
An individual can ship two Hedgehogs inside one carrier and multiple carriers depending upon the size of the aircraft and space availability. The carrier must be rigid with no wheels underneath.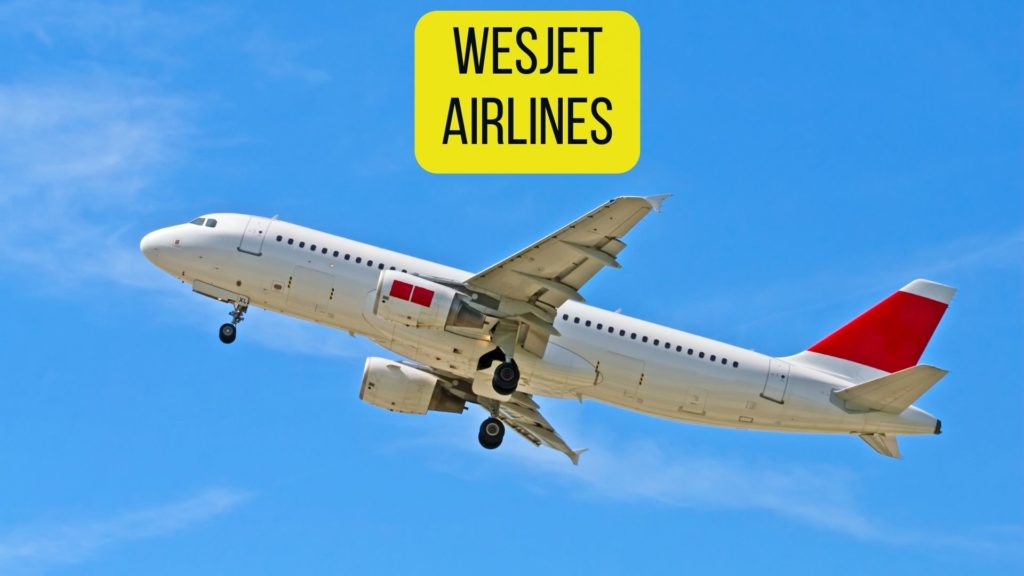 Carrier's size must not exceed 101x68x76 cm.
In contrast, both the pet and carrier's combined weight must not exceed 100 lbs.
The fare for the same is between $118 to $236.
Frequently Asked Questions
What type of Crate/ Carrier is best for travelling Hedgehogs?
Since Hedgehogs feel comfortable in warmer environments, covered metal crates are best for them.
In addition, these types of crates retain heat better than soft side crates or plastic crates.
Kaytee Me Travel Carrier, Large
Carry handle and large access door
Washable, stain resistant and durable plastic base
Includes optional perch for pet birds
Available in assorted colors
A4Pet Airline Approved Cat Carrier Expandable Dog Carriers,Soft-Sided Portable Pet Travel Washable Carrier for Kittens,Puppies,Rabbit,Hamsters
STURDY FRAME & DURABLE FABRIC--Sturdy bottom and solid steel wire support rods hold the pet inside without collapsing; the well-stitched Oxford cloth material can ensure long-term use; the S size can hold 9 pounds, and the M size can hold 14 pounds, the L size can hold 18 pounds,neither collapse nor lose shape.
AIRLINE APPROVED CARRIER--This carrier is airlines approved.Fit for American Airlines,United Airlines,Alaska Airlines,Jet Blue,Southwest,Frontier Airlines,Allegiant airlines,Virgin America,Lufthansa and so on .Easily to get this under the airplane seat when travel. (PS:There are two detachable fiber rods on both sides of the top of the carrier. When the size Large carrier is too high to fit under the seat, you can remove the two fiber optic rods and put them in easily)
VENTILATION DESIGN & POCKETS--The 2 mesh door openings on the front and the top are convenient for pets to enter and exit,open the expansion on both sides, 4 sides of ventilation;The good ventilation design is very healthy for your dog or cat; each opening has two zipper pulls; the side pockets can put some small items
EASY TO CARR--Adjustable shoulder straps and handles are easy to carry; the carrier back has a wide and sturdy strap, which can be passed through with a seat belt to fix the carrier on the car seat, and the luggage lever can also be used Pass through this strap to fix it to the suitcase
SAFETY & EASY CLEANIN: The built-in safety rope is tied to your pet's collar to prevent escape; the carrier is spot-washed, and the cushion is machine-washed
Cat Carrier, 3 Sides Expandable Foldable Pet Carrier for Cat Dog, Breathable TSA Airline Approved Soft-Sided Dog Carrier Pet Travel Carrier Bag with Fleece Pad and Foldable Bowl
❗ ❗ ❗ ❗ PLEASE MEASURE YOUR PET BEFORE PURCHASE - The airline approved dog carrier measures 18"Lx 11"Wx 12.5"H ( 👉 27"L x 27"W x 12.5"H after the 3 soft sides are fully expanded ). Max load of 14 LBS (6.3 kg). ✍️ ✍️ PLEASE NOTE: Pull the ZIPPERS slowly for the first installation after receiving the carrier, which will help the product to be used for a longer time.
🐇 5 METHODS OF CARRYING : ① Hand Carrying, ② Adjustable Shoulder Strap Carrying, ③ The Top of Suitcase, ④ Car Seat, ⑤ Under the Airline Seat. 💪 This pet traveling carrier bag is perfect for long trips, car rides, airline, vet visit, and etc.
🐶 EXPANDABLE PET CARRIER - Mesh on 4 sides including 3 expandable sides allow for your pet to breathe easily and a full view from inside. 💨 Up flap over the top mesh opening can help to reduce your pet's anxiety and discomfort, encouraging rest while traveling.
🐶MAKE DRVING SAFER: ① The cat travel carrier could be strapped in front car seat firmly by safety belt and shoulder strap to keep your pets restrained for safety while driving; 👍②The pet travel carrier bag will prevent pet to interfere with your driving and cause an accident.
🐕 MULTIFUNCTIONAL CARRIER - A side pocket with zipper will help you to organize small accessies. Interior harness clip helps keep your pet secure on the road or in the air. Additional luggage straps that can be attached on to suitcases makes for easy transportation.
Sale
Dog Carrier Morpilot Cat Carrier Pet Travel Carrier Bag Airline Approved Folding Fabric Pet Carrier for Small Dogs Puppies Medium Cats, w/Locking Safety Zippers, Foldable Bowl
PRACTICAL AND PORTABLE: The size of this cat carrier is: 17.3*12.2*13.4 inch, Recommend for pets up to 15lbs ( Please measure the size and weight of your pet before purchasing this product). It comes with a folding blue bowl comes in and a soft cushion. With this lightweight dog carrier bag, you can take your pet anywhere, and let your pet and you have a wonderful and happy trip.
GREAT DESIGN: This portable dog carrier is made of durable grade polyester. It can be kept in good shape with a support board. Meanwhile, it has a breathable mesh on all three sides to ensure normal circulation of air inside the box. There is a small pocket on the outside of the cat carrier bag to store things.
SIMPLE CLEANING: This pet carrier is dark in color, it is not easy to get dirty. You can clean the stains and dirt from the surface with a soft brush. The soft cushion inside the pet carrier bag is removable and can be washed by hand or machine! It allows you to easily solve all stains without worries.
WIDE USE: You can use it as a tote bag or shoulder bags with adjustable strap. The carrying handles with a pad can be glued for a comfortable hand feeling. Perfect for transportation by car, train, plane, etc. In addition to serving for pets, you can also use it to load other items such as clothes, shoes, etc. Note: Check with specific airline regulations before boarding
BREATHABLE AND SAFE : The breathable and ventilated design allows pets to observe the surrounding environment well, which can effectively reduce pets' anxiety and make them more comfortable during travel. No matter when or where you use it, it gives your pet good protection.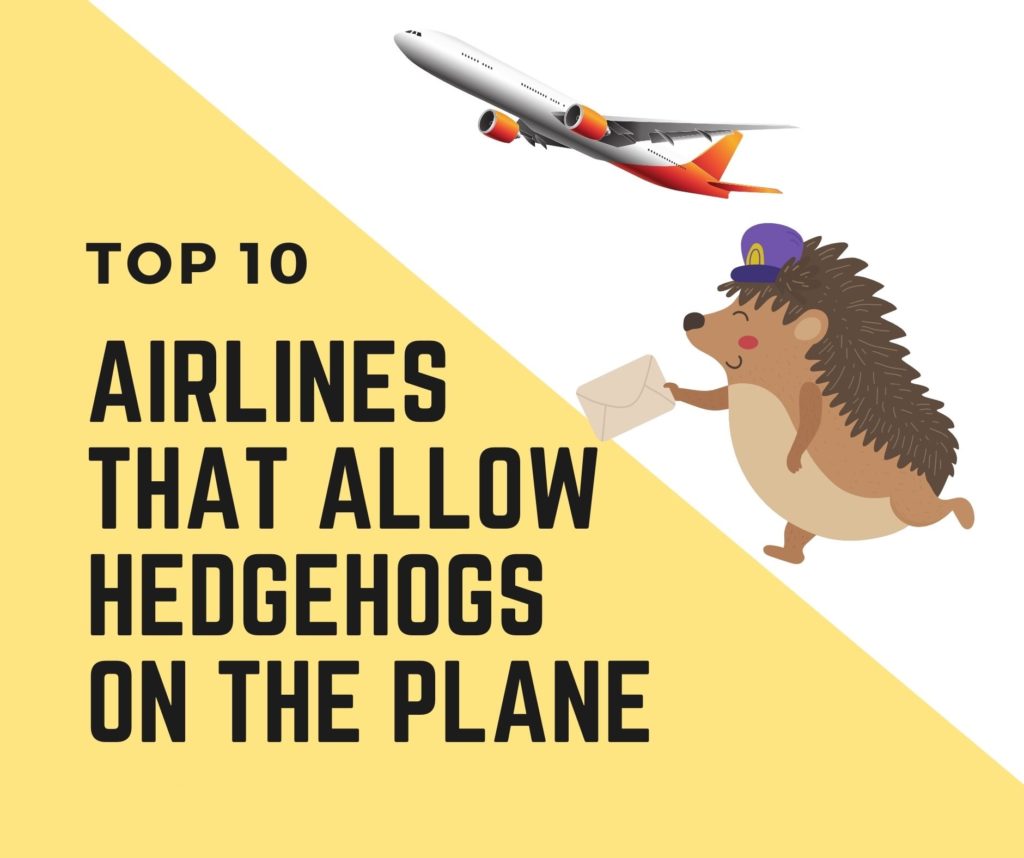 How do I keep my pet Hedgehog warm during Air Travel?
For their best health and utmost comfort, always keep Hedgehogs between 24ºC and 27ºC. These pets are native to Africa, the Middle East, and Central Asia, and thus despite whichever country you pet them in, they need the same warm mimicking environment.
Hedgehogs can become lethargic with the temperature falling below 24ºC or above 27ºC; Hedgehogs can become lethargic.
In the worst-case scenario, these animals can go into hibernation or may suffer a cold stroke or heat stroke. Thus, if you own a Hedgehog as a pet, ensure special temperature care. Here are a few tips for the same:
Always maintain the temperature of the place where your Hedgehog stays.
Use a smaller travel container, preferably the metal-enclosed ones, since they retain heat better.
Put a secure lid on your Hedgehog's carrier to keep cold air from entering inside.
Use a hot water bottle or warm blankets to make the pet feel warm.
Use animal-friendly heating pads.
NOTE: Though Hedgehogs prefer warmness, temperatures above 27ºC too can also trouble them. Thus, consider using a room thermometer for ensuring the right temperature for your pet.
Is Flying Stressful for Your Hedgehog?
As long as the temperature goes too cold or too hot, Hedgehogs will fly comfortably.
Also, since they are very playful and friendly pets, bringing them to the airport or inside a cabin with strangers isn't going to prove very tricky.
Can I take my Hedgehog anywhere in the world?
Taking Hedgehog anywhere in the world isn't that easy since not there aren't many Hedgehog friendly flights. Also, regardless of how cute these little pets are, several countries have a ban on them.
These countries, states, or cities may include Georgia, California, Hawaii, Washington DC, all five boroughs of New York City, and Pennsylvania.
It is because Hedgehogs can carry diseases and bacteria such as salmonella and might threaten the local ecosystem.
IMPORTANT NOTE: Hedgehogs are prone to skin allergies and infections. Thus every time you bring them home after travel, give them a nice bath. Especially after public affairs like taking a flight and spending hours in the airport, clean your Hedgehog nicely. All you need to do is, take some warm water and wash your pet nicely. This will clean all the infection-causing toxins and parasites that they might have picked up from outside.
Also, do visit a Trusted VET before and after taking a flight with your Hedgehog. This is essential to save these exotic pets from any kind of possible threats.
Wrapping up…
This was all for Airlines, Hedgehogs, and how to travel safely with them. Though because there are limited airlines that allow travelling with Hedgehogs (inside cabin or Cargo), several individuals might feel disappointed. Thus in such circumstances, when travelling for you is very important, find a shelter for your pet.