In recent years, it's become increasingly popular for people to hire dedicated dog walkers.
These dog lovers help owners care for their pups with daily walks so that they can go about their busy days.
Even though this role can be fun, it's essential to know the ins and outs before you decide to become a professional dog walker.
Here's what you need to know as a dog walker.
1. You Need Prior Experience
Almost all companies require their employees to have experience before they hire them. The same goes for any business or client that you'll encounter as a dog walker. They want to know that you can handle all that comes with dog care.
This industry doesn't often require certificates or other documents to prove yourself as an effective dog walker, but it's always best to have some expertise under your belt.
Have you owned a few dogs throughout your life? That may be all you need to convince someone to hire you as their dog walker.
It's also possible that you'll need a little more experience that shows you can work alongside multiple breeds.
In any case, it all depends on the owner – and you should look for opportunities to expand your resume when possible.
You may also have to pass a test to become a dog walker for a specific website or app.
2. Your Salary May Vary
There are a few different ways for your employer to pay you. If you work for a company that hires many dog walkers to service their customers, you'll probably earn a base wage alongside tips.
You could also choose to work as a contractor for an app. This experience may be a little different, as you'd only make money when you decided to walk dogs on a given day.
Either way, you can expect to earn around $15 an hour as a professional dog walker. You may be able to make more if you build up your own clientele.
In this case, it's important to know that you may have to complete other tax-related responsibilities like a nanny or another contract employee. Make sure to look into the financial aspects if you decide to start your own business.
3. You'll Bring Personal Supplies
It's up to you to keep your clients' pups safe! You'll often have to take your own leashes, baggies, and other gear – unless your employer has specific supplies that they want their employees to use.
This part may seem like a hassle, but it's an opportunity to use equipment that helps you be a better dog walker. You can also work with clients specifically to ensure that your supplies work for their dogs.
For example, if you end up with a large German Shepard, it's smart to use a front clip harness so that you have more control when they try to pull. You can shop around for gear that works for several different breeds.
You should always bring extra supplies, too. A few additional baggies never hurt. It's also important to check that all dogs have identification before you leave the house.
4. Your Schedule Can Differ
You probably already know that you won't have a "normal" schedule as a dog walker. You may have one pup that has a time slot on Monday and Wednesday afternoons.
Another dog could require daily walks at sunrise. It all depends on you and your client's availability.
If you work for a company, it's likely that you'll have a more consistent routine – which can be ideal for financial reasons.
You'll have to be a bit flexible – especially when you work for yourself. Keep your calendar open so that you can make time for each dog.
You never know when a client may need you to take their pup for an afternoon stroll to a nearby park.
While you should set boundaries so that you can have free moments throughout the week, it's essential to recognize that an irregular schedule comes with the job.
An erratic routine may lead to stress, so it's necessary to consider how you'll adapt to life as a dog walker.
5. You Should Be Organized
A successful dog walker isn't only someone who can deal with dogs. You'll also need to know and maintain valuable information about every pup that you work with throughout the week.
You should ask your clients to provide essential details like their dog's weight, age, and breed – it's crucial to keep a secure file for each one. If there's ever an emergency, it'll be a lot easier to access the right information.
You have to be organized if you want to do decent work. Whether your clients provide paper sheets or online documents, it's smart to create a system that's easy to access from your phone. This step can save time when you need to quickly contact an owner.
Use These Tips To Become A Successful Dog Walker
If you want to start a career as a dog walker, it's important to set yourself apart from others. Make sure that you have some experience, as well as a few references.
It may be a bit tricky at first, but you'll be a stellar dog walker before you know it. Consider these tips as you look for jobs.
You May Like These Articles As Well: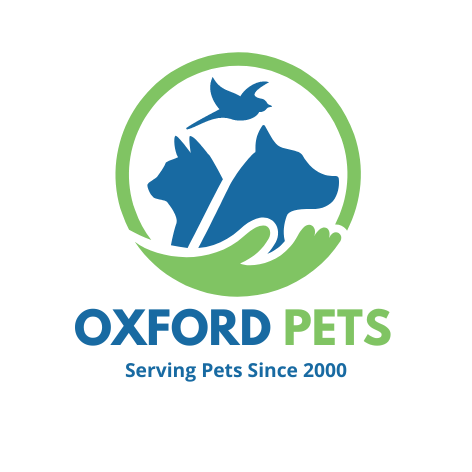 Welcome To The Oxford Family! The Website Is Run And Managed By A Community Of Enthusiasts Informative About Pets. We Hope You Find It Useful.