Wondering About Airlines That Allow Ferrets? Rodents or Small pets; Well, Travelling with a pet by any means of transport is always a tricky and stressful task. However, the major transportation companies, prominently the airlines, are constantly working on making it a convenient process.
If you own a Ferret as a pet and want to relocate/ move from one city/ state to another, airlines will definitely help you. Several airlines worldwide allow for easy Ferret travel, similar to that for pet dogs and cats. And since travelling policies for ferrets are identical to dogs and cats, there are quite a lot of airlines you can choose from.
Here are all the Airlines that allow Ferrets in Cabin in 2022. If you are planning for something similar, have a look at their policies and prices and plan your travel accordingly.
List of Airlines allow travelling with Ferrets
Aegean Airlines
Aegean is a South European Airlines that allow friendly pet transport. It will enable its passengers to bring their Ferrets inside the Cabin for both domestic and international flights. Every passenger can accompany only one Ferret. However, the passengers travelling with an infant cannot bring their Ferret pet into the Cabin of any Aegean Flight.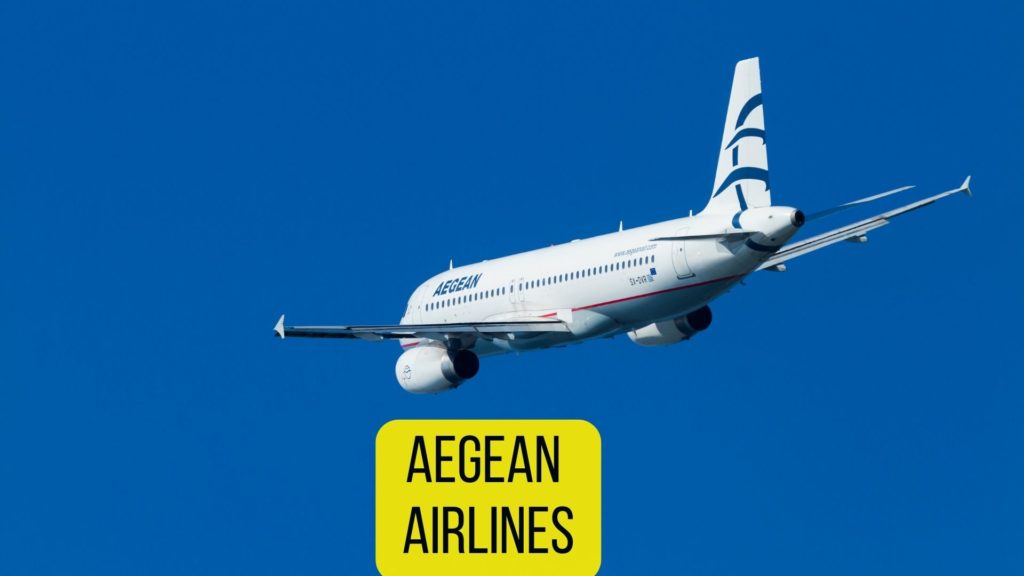 Carrier Size and Weight Restriction: The crate must not exceed 55 cm x 40 cm x 23 cm in general. And for passengers who are travelling in DH8-100, DH8-400, and ATR aircraft, the crate size should not exceed 40 cm x 25 cm x 25 cm. In addition, the weight of both carrier and pet should not exceed more than 17.6 lbs altogether.
PRICE: $22 to $33 (For domestic flights) and $55 to $125 (For international flights).
NOTE: The prices may result in change; thus, refer to the Aegean Airlines official website once.
Alitalia (ITA Airways)
ITA Airways is the largest airline in Italy, known for its incredible flight services. It allows passengers to bring 5 Ferrets as long as they can cohabitate together. Every pet must be at least three weeks old and of the same species since they will only be required to travel inside one cage. However, it doesn't allow any pets to travel to the United Kingdom or Ireland.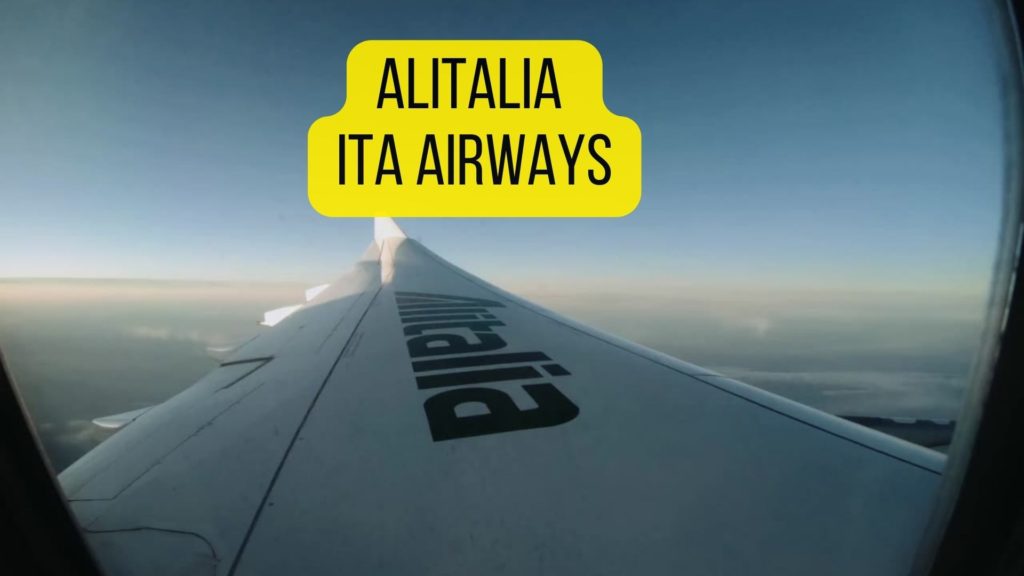 Carrier Size and Weight Restriction: The crate must not exceed 28 cm x 40 cm x 20 cm (soft side carrier) and 24 cm х 40 cm х 20 cm (rigid side carrier). The soft side carriers can be higher if required. However, it must not exceed the size where it cannot fit the foot space under the passenger's seat. The combined weight of pet or pets and the carrier must exceed over 22 lbs.
PRICE: Approx $45 (for domestic flights in Italy), Approx $85 (for European flights and to/from North Africa), up to $220 (to/from the rest of the world, from USA and Mexico to the rest of the world, from Canada to Europe, East Europe, Japan, or the Middle East), $16.47 (from Europe, East Europe, Japan, Korea, and China to Canada), $ 186.40 (from the Middle East to North Africa, West Africa, and Canada) and $274 (from the rest of world to USA and Mexico).
Aeroflot Airline
Aeroflot is a Russian airline and the oldest active airline in the world today. It is Certified as a 4-Star Airline for its services and comfort to both humans and pets. Aeroflot allows travelling inside the Cabin with your Ferret pet quite conveniently. A passenger can carry several Ferrets altogether.
The only restriction is that all Ferrets must be of the same species, must happily cohabitate, and have enough space to turn 360 degrees around. Also, every pet should lie down on its feet and have sufficient space to stand. In case of inhumanely stuffing multiple Ferrets in one cage, Aeroflot can dismiss your travel anytime.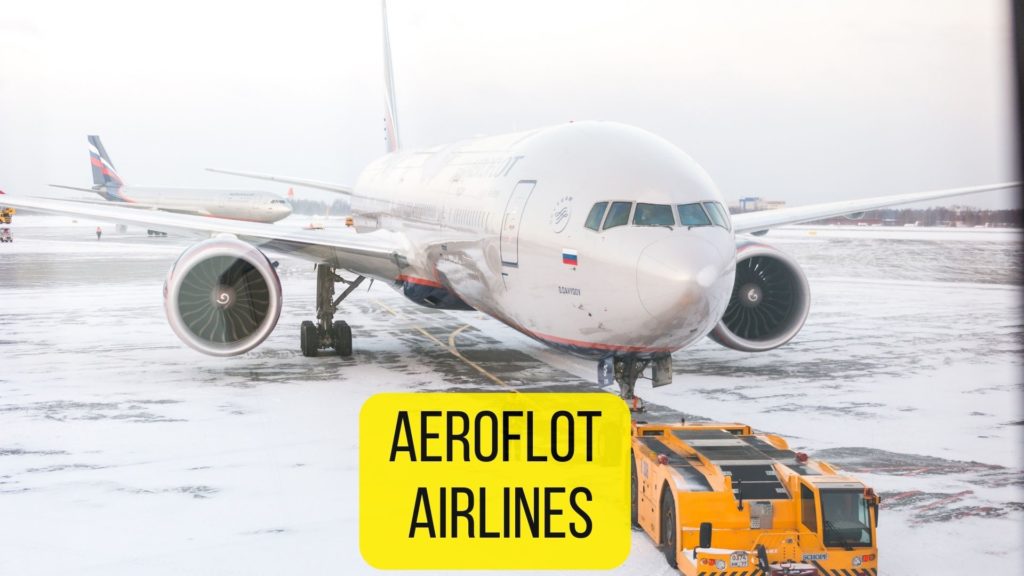 Carrier Size and Weight Restriction: The crate must not exceed 44 cm х 30 cm х 26 cm if you are using a rigid, hard-sided container. And for the soft-sided container, the sum of all dimensions must not exceed 126 cm.
PRICE: $57 (For domestic flights) and $75 (For international flights).
NOTE: Aeroflot allows only domestic/ pet ferrets inside its Cabin. Though it doesn't have any limit for pets per person, it does carry only a certain number of animals on pet flights. Thus, book yourself and your pet well in advance to avoid losing the slot. Also, it is essential for passengers travelling with a pet to get their carrier/ cage approved with Aeroflot 36 hours before the flight departure time.
Japan Airlines
Japan Airlines is the second-largest international airline in the world. It is famous for its highly appreciable services also how it facilitates comfortable pet travel. However, it doesn't allow pets (including Ferrets) inside the Cabin but take care of them in Cargo. Therefore, pets stay safe and sound in their climate/ temperature-controlled environment.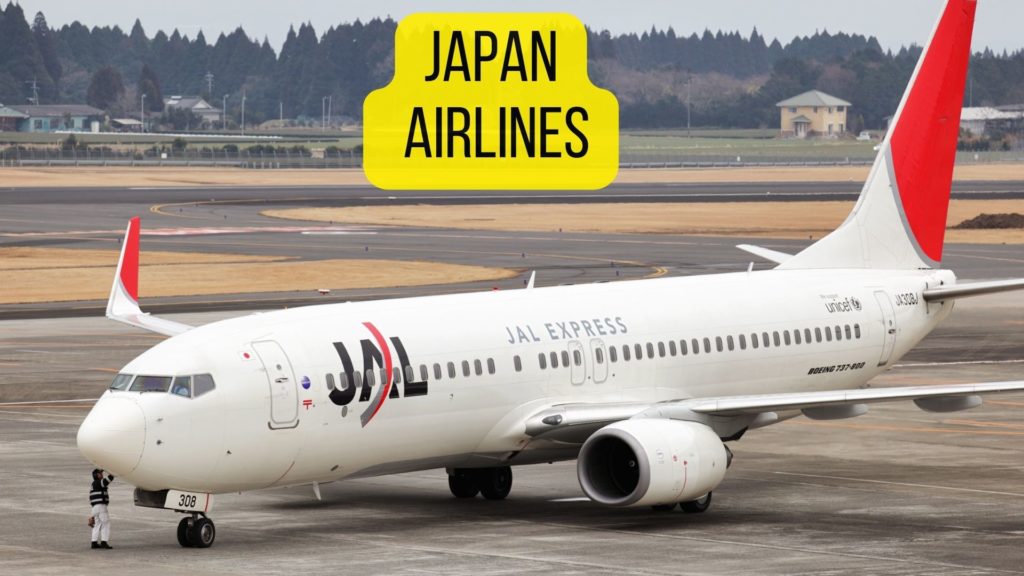 Carrier Size and Weight Restriction: 32 cm × 32 cm × 39 cm to 45 cm × 45 cm × 41 cm. The maximum weight of both pet and carrier combined must not exceed 70 lbs.
PRICE: $55 to $150 depending upon the route and flight distance.
Other Ferret Friendly Airlines
American Airlines (In/ As Baggage)
Delta Airlines (In/ As Baggage)
United Airlines (In/ As Baggage)
Alaska Airlines (In/ As Baggage)
Aeromexico (Mexico)
Air New Zealand (New Zealand)
Qatar Airways (Qatar)
Philippine Airlines (Philippine) 
Thai Airways (Thailand)
Turkish Airlines (Turkey)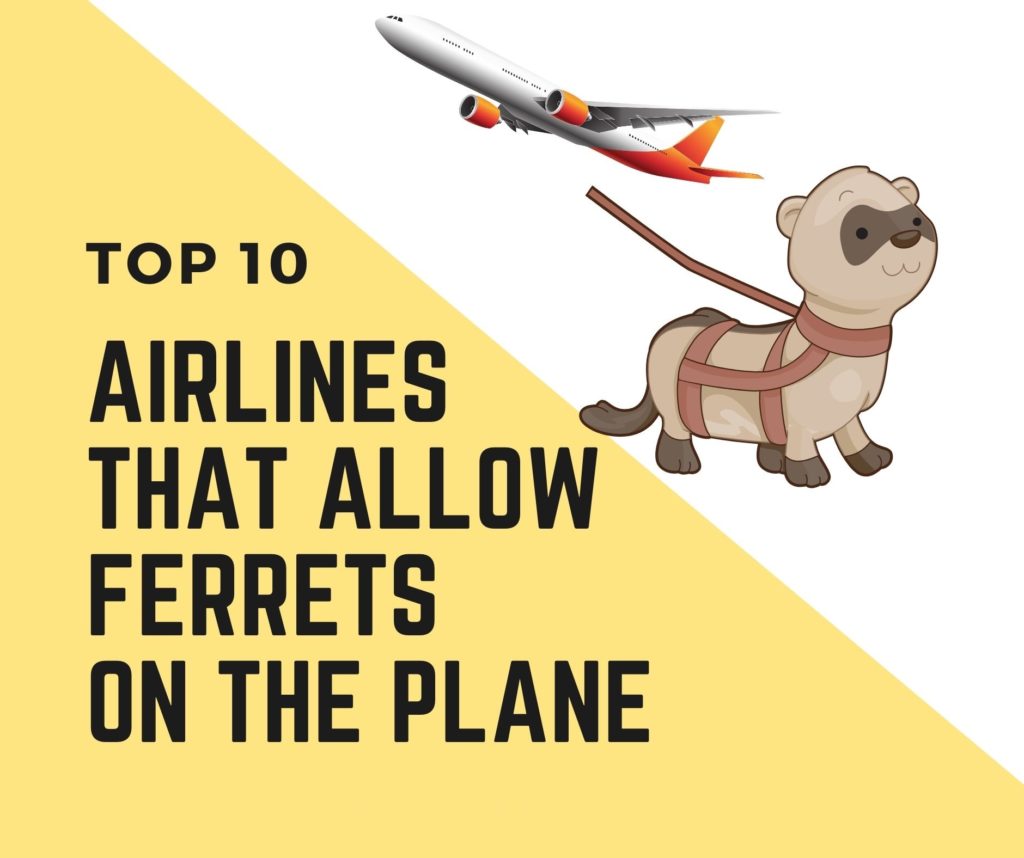 How to prepare for a flight trip with your Ferret?
Travelling with ferrets requires preparation both as per your pet's comfort and airlines' policies. Here are a few things you can consider for making your flight easy and hassle-free. Have a look:
Check whether your destination is Ferret friendly or not.
For instance, California and Hawaii have a strict ban on bringing Ferrets. In Australia, Queensland and the Northern Territory have a ban on bringing Ferrets. This is because the local government of these regions thinks that Ferrets are a threat to the environment. However, the other regions in the world allow Ferrets; check for the specific town/ city before planning your flight.
2) Ensure your Ferret is healthy for a flight journey.
Airplanes can prove stressful for animals; thus, if your pet isn't doing well health-wise, avoid a flight for as long as you can.
3) Met your veterinarian.
Your Ferret needs to be disease-free, up-to-date on vaccines (distemper virus vaccines and an annual rabies vaccine), and free of any health considerations. Also, your Ferret must receive the vaccine within a specific time frame before the flight. 
4) Microchip your Ferret.
This is essential in case your pet accidentally gets lost. Also, certain countries/ states do not receive pets until and unless they are microchipped.
5) Gather all the essential documents.
This may include your pet's vaccine certificates, health certificates, pet passports, adoption papers, and more.
6) Contact hotels or animal centers.
If you are travelling to another country, you might be staying at a hotel. Do check whether they allow ferrets or not. In case you cannot find any specific hotels, you can also check for animal shelters in that area.
7) Get your Ferret used to crate and people.
Since airplane travel will require your Ferret pet to stay in the crate for long hours, he should feel comfortable inside. You can start preparing for the same at least 15 to 20 days before the flight.
8) Make sure you travel, keeping temperature, weather, and season in mind.
Ferrets feel comfortable in cold temperatures and are likely to enjoy playing in the snow. However, high heat and a rise in temperature can bother them. Keeping this in mind, avoid flying during the peak summer season. Or avoid day hours from May through October.
Wrapping up…
This was all for travelling with Ferrets in Cabin. Though only a few flights allow these pets inside the Cabin, their services are excellent to bring any second thought.
The only major piece of advice we would like to add is 'Book well in Advance'. When flying with a pet, booking well in advance is a must since several airlines have an upper limit on how many pets can travel in one single flight.