Wondering! How to Fly with Your Big/Large Dog? Are there Cost-Effective Airlines That Allow Big Dogs in Cabin or Cargo? Well, Yes there are some Airlines with some prerequisite Guidelines and Rules before allowing Dogs on Board.
Flying with a large dog is a journey that might feel the longest for some pet parents. But, especially if it is your dog's first flight, the struggle between boarding and departing can turn out REAL.
Pet owners who are interested in flying with their dogs can choose from options like Cabin and Cargo.
The option and comfort for flying your dog inside the cabin depend on the dog's weight, size, breed, and airline regulations. Whereas these considerations go loose for flying your dog inside Cargo, those airline regulations are still there.
Several domestic and international airlines allow big dogs in Cabins and Cargo. However, since the in-cabin space is comparatively low, the options to are few.
Whereas traveling with big dogs in Cargo comes along as easier since space there isn't the bigger concern.
Below is the complete guide that presents the latest information on flying with Big Large Dogs in Cabin or Cargo. Make sure you keep reading till the end to grab most of the information. Let's get started.
What airlines allow large dogs to fly?
Most airlines in the world as known for their pet-friendly services. Though the majority of commercial airlines do not allow large dogs inside their cabin, the cargo service for pets is still available.
Some of the most popular airlines that allow large dogs to fly include Air France, American Airlines, Delta, Emirates, Hawaiian, Lufthansa, WestJet, and Air Canada. Though each of them has a different set of rules and regulations, none will ethically deny a dog inside the flight at the end of the day.
According to DogsTravelGuide.com Besides Commercial Airlines, there are some Private and Semi-Private players that allow heavy dogs to fly in Plane cabins and some other large pets on board with some prerequisite guidelines.
Airlines That Allow Big Dogs in Cabin
Which are those airlines that allow boarding Big Dogs?
American Airlines
American Airlines is known for its easy pet-friendly policies and thus is a popular choice amongst pet parents. In addition, it allows large dogs inside the cabin, given the passenger (pet parent) must book an early spot.
American Airlines allows large dogs inside the cabin on a first-come, first-serve basis. However, since it will enable only 7 dog kennels/carriers inside an airplane, booking a spot with Customer Service at 433-7300 is a must.
The combined weight of a large dog and Kennel must not exceed more than 25lbs. At the same time, the Kennel must not exceed a size of more than 48 cm X 33 cm X 22 cm.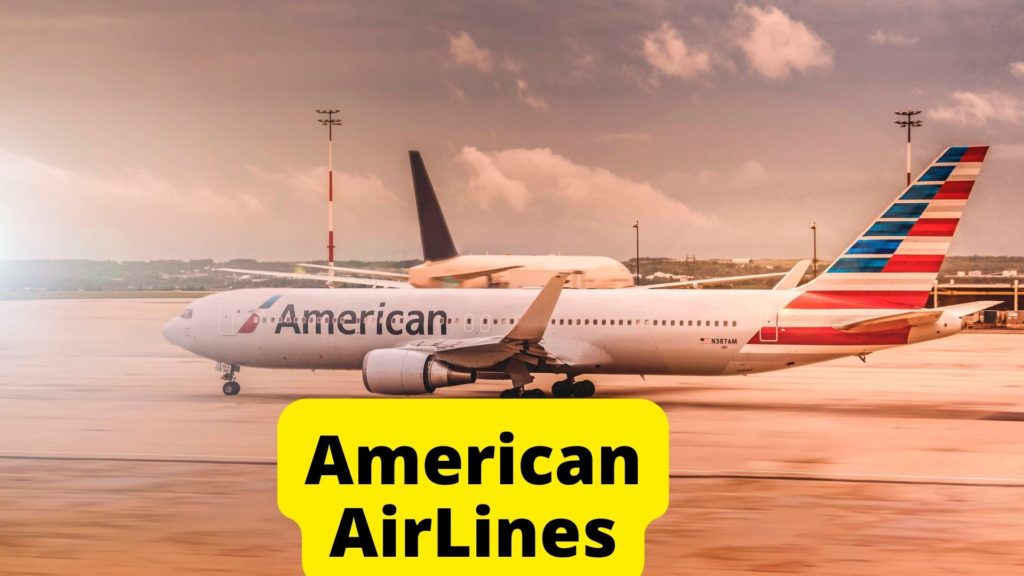 NOTE: American Airlines does not allow dogs to fly in temperatures below 45 degrees Fahrenheit or above 85 degrees Fahrenheit.
Also, it imposes restrictions on dogs to and from Hawaii, Bolivia, Chile, Uruguay, Argentina, and Venezuela. Besides that, it doesn't allow snub-nosed dogs on flights as well.
JetBlue Airlines
JetBlue Airlines allow medium to large size dogs inside its aircraft cabin. In addition, the airlines permit bigger dogs on both domestic and international routes, given the time travel isn't very long (nor should it require changing flights in between).
JetBlue Airlines allow bringing large dogs inside their aircraft, given their weight is no more than 20lbs (including carrier). The Pet may appear bigger in size; however, the airline is precise about the maximum weight. Also, the Pet (with Kennel) must fit easily under the seat in front of the passenger.
The Kennel must not exceed a size of more than 43 cm X 41 cm X 21 cm. Passengers who cannot find a similar (size) Kennel can buy one from the airport itself.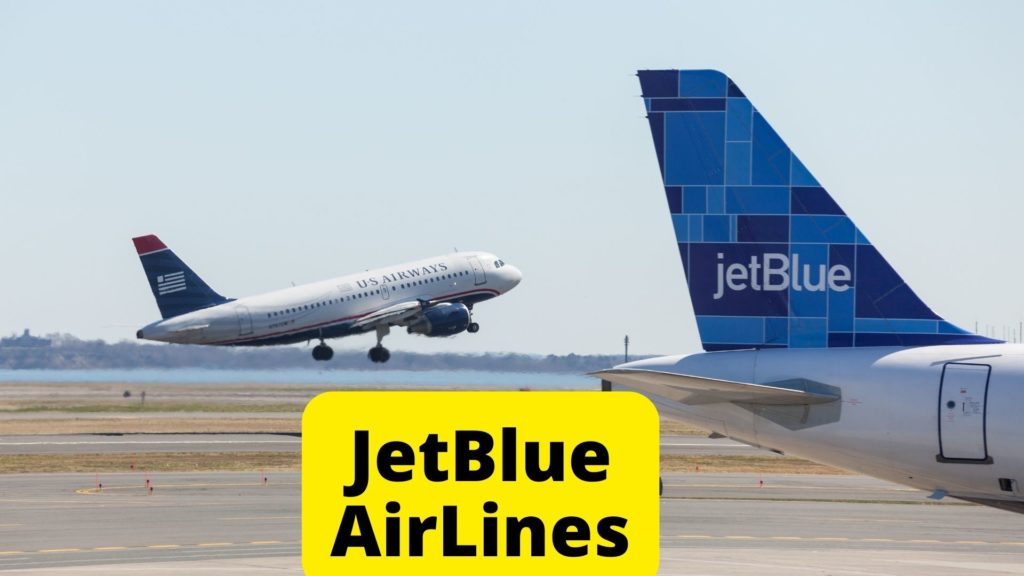 NOTE: The minimum pet fee for bringing your dog to JetBlue is $125/ one way. The amount, though, is slightly more; however, the services provided by the airlines make it worth it.
Also, a maximum of two dogs per person (in a separate carrier) and six pets in each flight are allowed. Considering the seats aren't many, book your slot as early as possible.
Delta Airlines
Delta Airlines allow large dogs inside the cabin as long as they can fit inside an airline's approved carrier/ kennel. There is no upper limit to the size of the dog, given the canine can fit comfortably in front of your seat (in the foot space).
However, it has a limit on the total number of pets inside the cabin, including 4 in the main cabin, 2 in business class, and 2 in first class.
Delta Airlines emphasizes passengers bring a rigid kennel with a solid top and nice ventilation. The size of the Kennel depends majorly upon the individual aircraft and its in-room space. The Kennel must be spacious enough for the dog to stand, lie and turn around comfortably.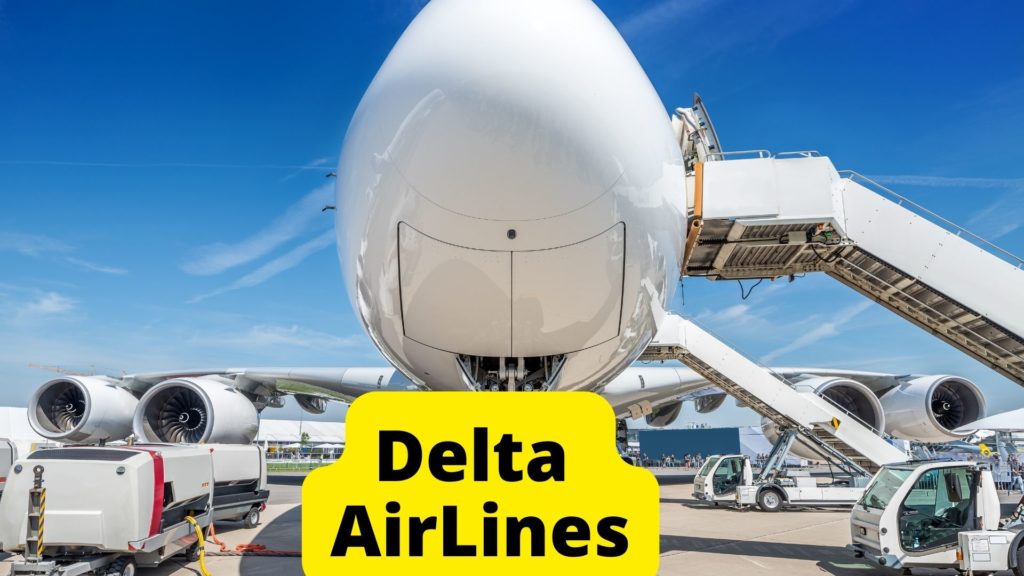 NOTE: If the dog is too big to fit in the under-seat space, Delta will possibly shift it to the cargo space.
Also, since Delta allow only a limited number of pets inside the cabin, make sure you book your spot early. Contact their customer support service for more precise information.
Southwest Airlines
Southwest is one of the most pet-friendly airlines when it comes to bringing large dogs inside the aircraft. Since it has no upper limit on a dog's weight, passengers can think of bringing their medium to large-sized dogs inside the cabin.
Passengers are bound to bring their dog inside a carrier sizing no more than 47 cm X 22 cm X 34 cm. In addition, the carrier/ kennel must be leak-proof, well-ventilated, and must meet the Federal Aviation Administration (FAA) regulations.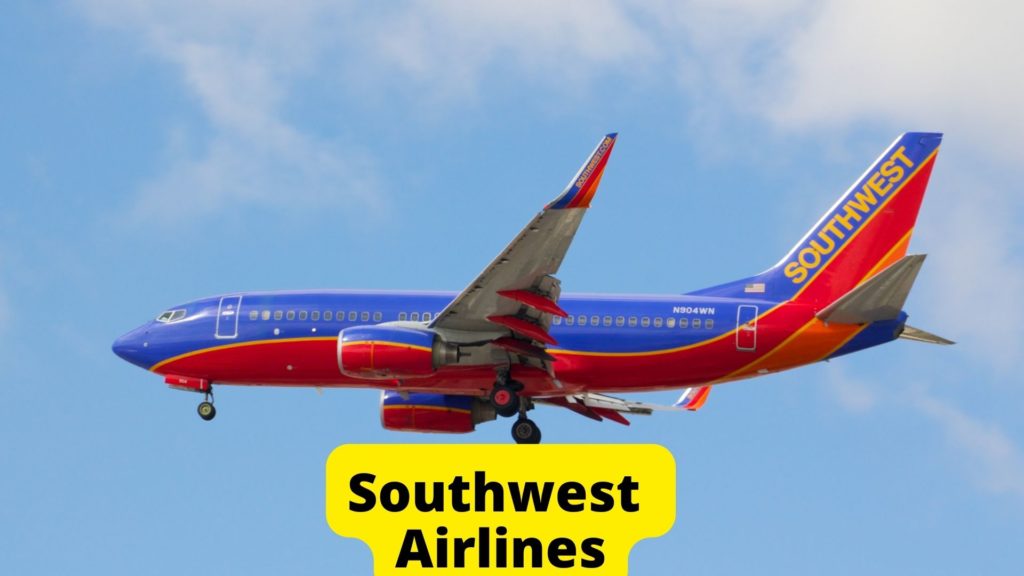 NOTE: Southwest Airlines counts a pet carrier as a personal or carry-on item. Any passenger traveling with a pet inside the cabin must board considering this thought.
Airlines That Allow Big Dogs in Cargo
Airlines across the world are extremely strict about their pet policies. Expect the rarest (less possible) circumstances; they generally do not compromise with their regulations.
For instance, if your dog or other Pet isn't capable (size, weight, health, breed) of flying inside the cabin, no airlines will allow for the same. However, pet parents can still transport their medium to large-sized dogs in similar cases.
Yes, most of the airlines that cannot accommodate dogs inside their cabin allow them in Cargo. 
 Animals traveling in Cargo is more common than taking them inside the cabin. This is because aircraft cargos have more space than cabins, and thus, it makes it comfortable for large pets to travel.
Air Canada
Air Canada is a popular international airline that allows individuals to ship large dogs via Cargo. The cargo service of Air Canada is commonly known as A.C. Animals. It allows traveling live animals, including dogs, cats, fishes, etc.
Air Canada is the first international airline that has been awarded IATA's Center of Excellence for Independent Validators for Live Animal Logistics (CEIV Live Animals) Certification. It has specially trained staff that ensure your Pet's utmost care and comfort throughout the air travel.
To ship large dogs internationally with Air Canada, pet parents are required to make a booking through a registered IPA agent. The agent will review pet documents, whether the Kennel is appropriate or not, and let the pet owner know about all rules and regulations.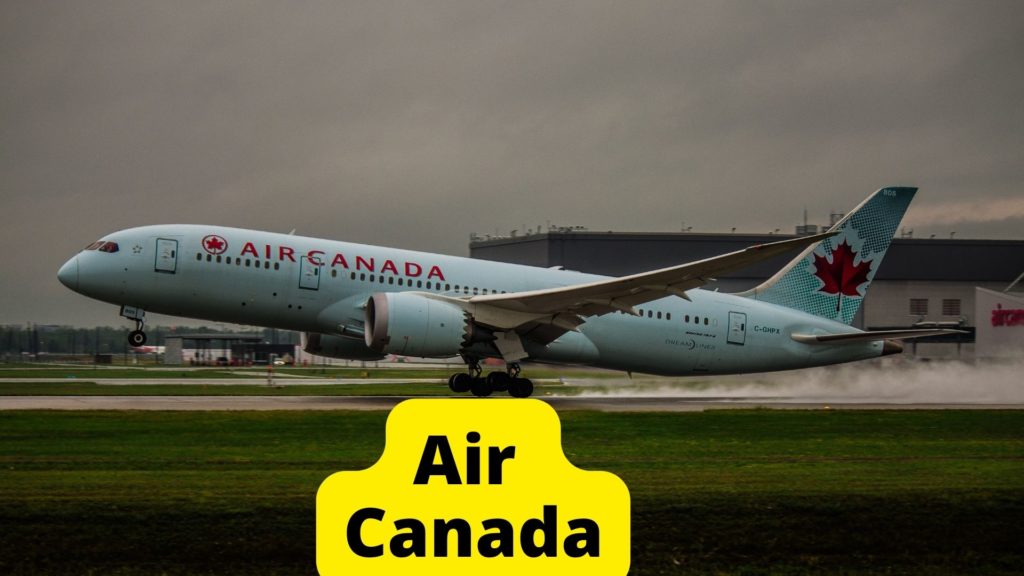 NOTE: Air Canada has a high limitation on domestic cargo services for pets. Cats and Dogs are only allowed in Cargo if the flight is to/from/ via Vancouver, Toronto, Montreal, Halifax, and Calgary.
Also, Air Canada does not accept dogs in Cargo on flights to/ from Mexico.
United Airlines
For dogs who are too big to travel in a cabin with United Airlines, the ease of cargo transport comes in. United ensures the best pet transport services for most of the dogs in its Cargo.
United Airlines' Pet Safe program focuses on secure pet transportation to/from nearly 300 domestic and international locations. Within the Per Safe program, one can easily ship/ transport a dog weighing from 2 lbs to 770 lbs.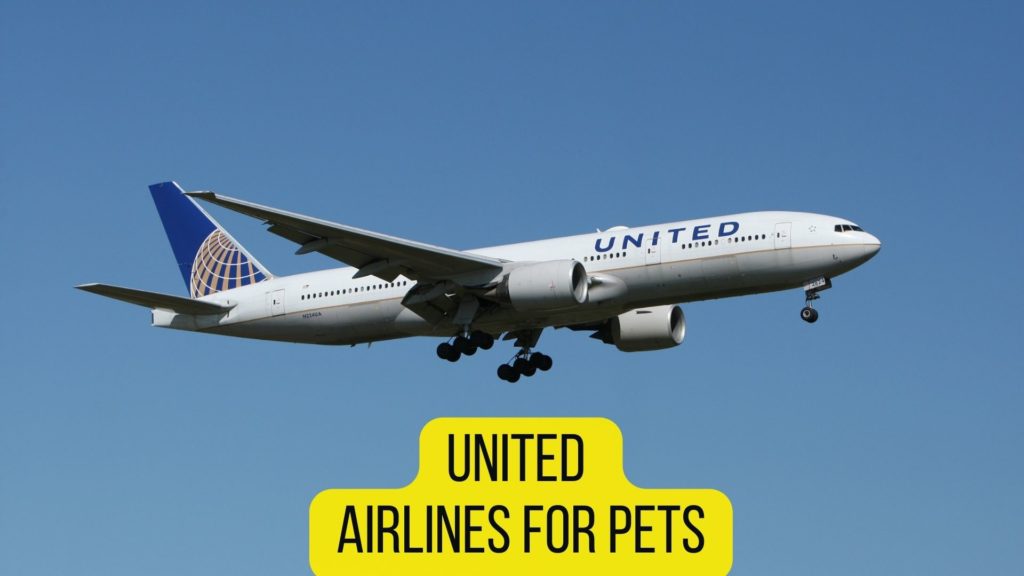 However, the only consideration is that the dog must fit well inside a carrier/ kennel despite the weight. The upper limit for pet kennels in United Cargo is 42 cm X 30 cm X 32 cm.
American Airlines
American Airlines is the topmost international airline that promotes easy pet transport. It has been shipping dogs all across the world for over 50 years now and is known for providing the best services.
Pet parents can ship/ transport dogs (and carriers) up to 100 lbs in Cargo. The upper limit of weight makes it easier to transport most of the large breed dogs with A. A pet cargo services.
Several health documents are mandatory for shipping large dogs internationally with American Airlines. The list of documents pet parents must arrange includes a rabies certificate and a fitness certificate by a licensed Vet of no more than ten days old.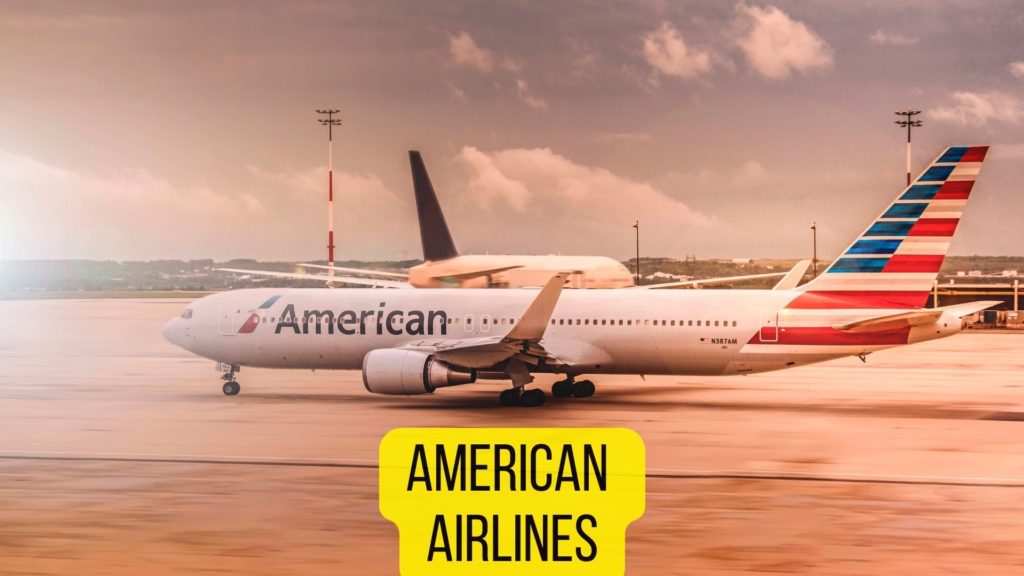 NOTE: American Airlines does not allow dogs under sedation or any kind of anesthesia in Cargo.
Delta Airlines
Under its Pet First program, Delta Airlines allows transporting medium and large size dogs in Cargo. In addition, it permits even snub-nose dogs and pets under sedation.
Delta has a high quality professionally trained staff that ensures utmost pet care and comfort inside the Cargo. However, regardless of that, the airlines have very strict policies in terms of humidity and temperature level. Dogs can travel inside Cargo only when the temperature is between 10 degrees Fahrenheit to 80 degrees Fahrenheit. The airlines can also cancel pet travel on days with high humidity.
For transporting your large dog with Delta Airlines, make sure you book at least 15 days before the flight. Slots after that are usually unavailable. For more information, contact 1-800-352-2746 or visit Delta Airlines' official website.
7 great Tips While Flying with a Large Dog
For a comforting air journey with your dog, here are a few tips by experts:
Consider taking direct flights and avoid layovers or connecting flights. The latter can put you and your Pet under unwanted stress.
Feed and hydrate the dog well in advance but not right before the flight. Feeding him 2 to 3 hours in advance will keep the Pet full and won't require frequent toilet sessions on the airlines. And since the dog ideally needs to make it the entire duration of the flight without going to the bathroom, feeding right before the flight isn't recommended.
Invest in a leak-proof pet kennel and line it with pet-appropriate pee pads. This way, you will keep from damaging the aircraft and gabbing unwanted eyes and nose.
Keep a bowl of frozen water inside the pet kennel. The frozen water bowl will prevent any liquid spillage, and later once the flight is on air, the water will melt down, available to drink.
Put your dog's favorite toy inside the carrier/Kennel.
Before putting them into the carrier, do take the dog for a quick poo and pee break.
Exercise the dog well before the flight. This will make them pass most of the journey sleeping and less bothered with the aircraft environment.
Flying with your dog checklist
While you are planning to fly with your dog, here are the things you may need for your Pet's comfort.
Begin with the preparation:
Reach a Vet and determine whether your pet is healthy to fly or not.
Determine the best airlines, and destinations, along with flying rules and regulations.
Research which options is safe and comfortable between Cargo and Cabin travel.
Book a flight for yourself and the pet well in advance.
Once the booking is made, call the airlines and learn about all the policies.
Research about a good Vet at your destination.
Invest in a nice airline-approved pet-friendly kennel.
Kennel, train your dog well beforehand.
Take your dog on small and long car rides to make his first air travel a little more bearable.
Socialize your dog as much as you can, and it will help you a lot during the flight.
Flying with a large dog internationally- Is it safe?
As long as your dog is habitual with taking flights, flying internationally with him is safe and sound. However, if your dog is new to this mode of transport, consider taking short route flights first. Also, avoid connecting international flights, and go for one straight flight.
Things you may need:
One or two leases.
Valid health and vaccination certificates.
Essential medicines.
A secure collar with updated I.D. (it may include the dog's name, owner's name, number, address, email, etc.)
Crate/ kennel
Litter box or poop bags
Food and water bowl.
Food, water, and snacks
Frequently Asked Questions
Wrapping up…
Airlines allow large dogs in both their Cabin and Cargo compartments. However, since cabins have limited space, most airlines majorly have a size and weight restriction for dogs. 
Before planning to fly with your large dog, it is always a good idea to contact the possible airlines beforehand. Also, do read reviews of real-time pet parents and how their experience with particular airlines.