Keeping a clean litter box can make your home smell fresh and inviting. When your cat uses the litter box it absorbs their odor and smells terrible to us, but we still love them! There are several things you can do to minimize the odor from the litter boxes around your house.

This article will explore how to keep a litter box from smelling up the house and the steps needed to prevent the smell from coming back.
How To Keep A Litter Box From Smelling Up The House In 4 Fool-Proof Steps!
The more often you scoop the pan the less stuff will be sitting in there for a while (less smell). Take out anything that looks like it may decompose or cause an "off" smell.
The only time you should let this go is if you have multiple cats using one pan and they don't usually get along very well. But even then, try to scoop twice a day so the pan doesn't start reeking.
Again, this is to prevent anything from decomposing (although cat feces does not decompose as we do). It's also important that you use an unscented litter and nothing with deodorizers in it.
The reason behind this is because your cat's sense of smell is much stronger than ours and if they can smell something "fake" in their box they will refuse to go on it.
If you haven't scooped within 24 hours change the entire contents of the pan and wash it with soap and hot water. If you can spare the time, clean it twice for good measure.
There are plenty of products that you can buy to spray on or in the litter box that will eliminate or reduce odors. The spray specifically made for litter boxes is very effective and it does not require you to re-spray often as aerosol sprays do.
Cleaning agents like bleach may kill bacteria but they also remove anything porous (sealants, etc.) so make sure you rinse the pan thoroughly before using it again.
If your family spends a lot of time outdoors these disposable pans are great for eliminating odors inside the house. They're cheap, convenient, easy to clean/dispose of, and most importantly they don't absorb any odor from use which helps cut down on smells around the house.
By regularly removing the contents and washing the pan you can keep it smelling fresh.
These are just some ideas for controlling odors around your house. Always make sure to clean litter boxes at least twice a week (and more often if possible) to cut down on smells.
1. Scoop the box at least once daily or twice if possible
scooping less frequently will allow decomposition to take place which would cause the litter box to smell worse; don't let this happen
Rocco & Roxie Litter Box Odor Eliminator – Best Natural Urine Deodorizer for Cat Litter Boxes – You Won't Need to Change The Cat Litter as Often – Fresh Scent – Safe for Kitty (12 oz Bottle)
EFFECTIVELY ABSORBS EVEN THE STRONGEST LITTER BOX SMELLS Our proprietary blend of essential oils neutralizes odors at a molecular level, keeping your litter box smelling fresher, longer.
LESS SCOOPING, LONGER LITTER LIFE Mixes easily with all types of litter, extending litter life by wicking away moisture. Go longer between cleanings and save more money because you need less litter!
SAFE FOR PEOPLE, PETS AND THE PLANET Non toxic. 100% plant-based. Made from all-natural, highly absorbent corncob granules that effectively wick moisture from urine and feces
TOUGH ENOUGH FOR MULTI-CAT HOUSEHOLDS Bring on your foulest feline friends! As always, we stand behind our products 100%. We earn your five-star reviews by making high-quality products that work.
DEODORIZES OTHER SURFACES TOO! Great for trash compactors, garbage cans, kennels and animal carriers
2. Change all of the litter in the box every week
Again, this is to prevent decomposition; it's also important that you use an unscented litter and nothing with deodorizers in it (cats have a much stronger sense of smell than we do, so they sense the deodorizer and will become unwilling to use the box)
Purina Tidy Cats Hooded Litter Box System, BREEZE Hooded System Starter Kit Litter Box, Litter Pellets & Pads
Purina Tidy Cats Hooded Litter Box System, BREEZE Hooded System Starter Kit Litter Box, Litter Pellets & Pads
Purina Tidy Cats Breeze Hooded cat litter box system includes a litter box with scoop, one pack of 4 cat pads and 1 bag of 3.5 lb. kitty litter pellets, giving your cat one month of refills
Disposable cat litter pads lock in moisture so the cat litter box remains dry and are designed to last for 7 days for one cat
Anti-tracking kitty litter pellets for Breeze system are 99.9 percent dust free and cut down on tracking around the box. Neat Floors. Neat Feet. Guaranteed
Solids stay on top for fast removal and urine is locked away in the super-absorbent pads below, so there are no urine clumps to scoop. Absorb. Toss. Replace
3. Use a non-aerosol spray specific for litter boxes
This type of spray eliminates odors on contact; and is available at most pet stores, Cleaning agents like bleach kill bacteria but they also remove anything porous (sealants, etc.) so make sure you rinse the pan thoroughly before using it again
Sale
Dr. Elsey's Precious Cat Ultra Cat Litter, 18 pound bag
PREMIUM QUALITY: A combination of premium texture and granule size made with 100% bentonite clay for maximum clumping creates litter particles that are just the right size.
LOW DUST: Ideal for cats and owners who suffer from allergies with a 99.9% dust-free and hypoallergenic litter formulation.
HARD CLUMPING: Hard clumping medium grain clay helps prevent moisture from reaching the bottom of the tray and forms hard clumps that won't break down, making it easier to scoop.
SUPERIOR ODOR CONTROL: Formulated for single or multi-cat households with natural ingredients to keep your home smelling clean and fresh between litter box cleanings.
LOW TRACKING: A unique formulation of medium grain clay helps keep litter in the box where it belongs.
4. Disposable pans are great for eliminating smells inside the house
Disposable pans are cheap, convenient, easy to clean/dispose of, and don't absorb odor from use helping cut down on smells around your house; by regularly removing the contents and washing the pan you can keep it smelling fresh.
Kitty's Wonderbox Disposable Litter Box, 2-in-1 Functionality, Disposable Cat Litter Box And Liner , 3 count
2-IN-1 SOLUTION: WonderBox Disposable Litter Box can be used as a stand-alone litter box or as a litter pan liner.
CONTROLS ODOR: Disposable Litter Box gives you a clean, fresh litter box every time.
DISPOSABLE: One-step cleaning process makes changing the litter box easy and convenient – just throw away and replace with a new one.
MADE OF RECYCLED PAPER: Made of recycled paper, the durable pan is leakproof and tearproof.
CONVENIENT: Suited for use with all litter types.
Pet left at home can be such a joy for both you and your pet. However, it can also mean having to deal with some less than pleasant things like cleaning up after the cat every day.
One way of making this task easier is ensuring that the litter box stays as clean as possible between uses.
The first step should always be scooping after the cat has used it to remove any clumped feces and urine.
9 Tips to Preventing Litter Box Smells From Taking Over Your Entire House
But how do you prevent those smells from taking over your entire house? Here are some tips:
1) Air out the box regularly by opening the window or door closest to it for about 10 minutes or so. This will help replace stale air in there with fresh, outdoorsy ones which will overpower nasty odors.
2) You can also use an odor-neutralizing spray to cut through the smell. Make your own by mixing;  1 cup of Baking soda, 6 tablespoons of water, and 6-10 drops of essential oil in a bowl before spraying it on the litter box regularly.
Keep in mind, however, that this is not as effective as letting fresh air into the room since you still have all those other odors that need to be dealt with.
3) If possible, place your litter box as far as you can from where you usually sit or eat such as the dining table and living room couch so people don't get used to it and may even forget about its stench after a while. The best locations would be either placed behind a door or in the ba$ement.
4) Scoop solids regularly to minimize the buildup of feces that can promote unpleasant smells. This will also prevent the litter box from becoming overfilled between uses.
5) Clean it on a regular basis with non-abrasive soaps which are free of scents since strong odors are hard to get rid of after they've already settled inside your home.
Make sure you rinse it well before letting it dry outside then fill it up with fresh litter (not dirty litter). An alternative would be to use odorless kitty litter that does not let out bad smells in response to urine.
6) For best results, change the litter every month and wash the box thoroughly once every three months using bleach for extra freshness. Sprinkle baking soda at the bottom of the box before pouring in a new litter to make it even fresher.
7) You can also try placing potted plants near your litter box to minimize smells although this is only effective if you have more than one pot plant, otherwise, too much space will be taken away by its roots.
8) Keep your room well ventilated with open windows or better yet, use an air purifier that will help oxidize odors while neutralizing them so they are less likely to escape outside where they are bound to get noticed by visitors.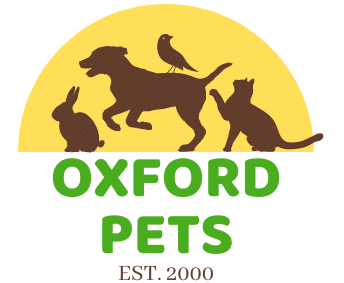 Welcome To The Oxford Family! The Website Is Run And Managed By A Community Of Pet Enthusiasts Who Are Informative About Pets. OLHS Was Initially Founded In 1982 As A Community Dedicated To Animal Welfare. We Are Simply Trying To Keep Their Vision Alive.