When you have a dear four-legged loved one at home, you surely want to give them the best care and love that you can.
Like a parent, this includes ensuring your dog's health and happy life which starts with good nutrition.
Your dog is a result of what you feed them. And, if you notice that there might be days when your dogs are feeling sloppy and weak, then you need to provide them with that added boost in energy.
In case you were wondering, there are many healthy dog food that you can feed your furry friend, which is rich in nutrients for a health and energy boost.
These are also known as 'super foods' where they give the maximum boost in nutrients, but for the least amount of calories.
With that said, here are some ideas for healthy, energy-boosting foods that you can give your dog:
1. Raw Meat
Yes, dogs love raw meat. More than them loving it, raw meat is often the best source of your dog's daily need for protein.
In fact, protein should account for over a fifth of their daily diet, so you know that your dog is getting all the nutrients that they need.
Stella & Chewy's Freeze Dried Raw Dinner Patties – Grain Free Dog Food, Protein Rich Stella's Super Beef Recipe – 14 oz Bag
Love Is Raw: Our Freeze-Dried Raw dinner patties offer the protein-rich taste dogs crave with the nutrition they deserve
Irresistible Taste Dogs Love! Made of 95% beef, organs and bone, such as beef tripe, our grass-fed Beef recipe will delight your pup
Whole Prey Ingredients: Feeding your pet a diet similar to what their ancestors enjoyed in the wild helps your pet thrive; a raw diet helps support healthy digestion, strong teeth and gums, vibrant skin and coat, and stamina and vitality
Grain Free: Easy for canines of all life stages to digest, our nutritious, grain-free recipe has NO unnecessary fillers and only the finest ingredients
Supports Whole Body Health: Fortified with added vitamins and minerals, our Freeze-Dried Raw formula helps improve your dog's entire well-being, with fiber and probiotics for digestive support and taurine for heart health
Raw meat is great, particularly lamb meat, because the bones are safe for the dogs as well. Be very careful with cooked bones, as these are softer, and may become a choking hazard.
If you like meal prepping, you can meal prep for your dogs too by preparing their food such as frozen protein meatballs.
2. Kale
Kale is good for human beings and good for your dog as well. It's supercharged, leafy vegetables that contain a whole lot of nutrients and vitamins, including the very important Vitamin A, C, and E.
These vitamins are important to keep your dog healthy and happy.
Just be sure that you're careful about giving kale especially if your dog has certain bladder stones or kidney disease.
Dogs Love Us Kale Dog Treats, Crunchy Pet Snacks, Wheat Soy and Gluten-Free, Peanutty Peanut Butter Recipe, 6 oz. Bag (DLK-00014)
Dogs Love Kale - Nutritious dog treats made with kale as main ingredient - a super antioxidant that contains essential vitamins including: Beta Carotene, Calcium, Vitamin K, Vitamin C, and Lutein
Delicious, all natural wheat free, gluten free, corn free and soy free snack that your dog will love. It's is low calorie and vegetarian, too!
Healthy ingredients include kale, flax, rice flour, whole oats and natural peanut butter. Aids in making your dog's coat softer and shinier with healthier skin underneath.
Dogs Love Kale is winner of the American Choice 2016 Awards' National Best Brand Award and the National Child World Magazine 2015 Eco-Excellence Award
Made in the USA with limited, domestically sourced, easy-to-read ingredients and NO animal by products, NO added sugars and NO chemicals. Includes 1 x 6-oz. bag. (Packaging may vary from image.)
3. Water
Third on this list is water. It's hard not to include water because as basic as it may be, there might still be many dog owners who forget the importance of keeping your dog's water bowl with a clean supply of water all the time.
Your dog needs water to stay hydrated. Otherwise, they're going to feel sluggish and tired during the day.
Your dog will also need it as an aid to transport oxygen and nutrients across their body, so you can imagine if you're feeding them well, but with little water, your dog still won't receive the nutrients from the food, without water to transport it across the body.
Apart from keeping their body hydrated, water also has many benefits for your dog's health, such as:
It flushes away bacteria that may lead to urinary tract infections;
Water regulates body temperature;
It lubricates muscle tissues.
4. Rice
If your family loves to eat rice as a staple in your household, then you'd be happy to know that your rice scraps are good for your dog, too.
Carbohydrates are needed in the body to have good digestion and energy. It's the main source of the body's glucose, which is also very important to keep the energy level of your dog up.
If your dog is suffering from diarrhea, rice is also a very good meal to help stabilize its stool.
5. Carrots
If you've been wondering what a good snack or treat to give your dogs, you can't go wrong with carrots. They're sweet and crunchy, so you'll know that your dog will absolutely love them.
Plus, they're also loaded with a lot of vitamins that are needed for energy production.
Some of the nutrients that carrots are rich in are:
DAVIE'S NATURALS Dehydrated Carrots for The Perfect Dog Poop Every Time - Organic High Fiber Dog Food, Dog Probiotic, Diarrhea Treatment, Constipation Relief, and Digestive Support
PERFECT POOPS EVERYTIME - Whether your dog struggles with soft, loose stool or uncomfortable constipation, Davie's Dehydrated Carrots works to help your dog have perfect poops everytime. Firm up those soft poops or soften hard stools without provoking diarreha.
HAPPY, HEALTHY, DIGESTIVE SUPPORT - Davie's Dehydrated Carrots do more than just give your dog a great poop. Our carrots can help reduce your dogs smelly gas and poops, improve chronic diaherra, and reduce vomiting and upset stomachs.
NO MORE SCOOTING - Our carrots are a natural way to improve negative behaviors in dogs. Regularly feeding your pup Davie's Dehydrated Carrots can help improve your dogs natural ability to epress their anal glands which means less carpet scooting!
MADE FOR THE PICKIEST PUPS - Davie's Dehydrated Carrots are a perfect for every dog! Just soak the carrots in water and add to your dog's food at meal time. Even the pickiest pups won't sort these carrots out of their food.
CARROTS, THAT'S IT - Carrots are an excellent source of fiber and beta-carotene, which produces vitamin A. That's why our we only use fresh, natural carrots, grown right here in the USA, as our only ingredient. We feed ourselves the healthiest food, our dogs should enjoy the same!
Carotenoids
Phosphorus
Fiber
Most of the B Vitamins
Vitamin C
6. Fats
Like protein sources, a good amount of healthy fat is also needed as a staple in your dog's diet.
In fact, these are the main sources of dietary energy, or the good calories needed to keep your dog up and healthy.
Among other things, your dog also needs fats for a healthy brain, skin, and a lovely coat.
Healthy sources of fats for your dogs can be found in any of the following:
Nutramax Welactin Omega-3 Fish Oil Skin and Coat Health Supplement Liquid for Dogs, 120 Softgels
Healthy Skin and Coat Supplement for Dogs: Welactin is the #1 veterinarian recommended omega-3 supplement brand. Welactin Canine Omega-3 Supplement is a rich source of omega-3 fatty acids, EPA (eicosapentaenoic acid) and DHA (docosahexaenoic acid) to support healthy skin and coat
Ocean Sourced: The fish oil in Welactin is derived from wild-caught cold-water fish
Supports Several Functions: In addition to supporting skin and coat health, omega-3s help support heart, kidney (renal), brain/vision and immune system function
From the #1 Veterinarian Recommended Supplement Company*: Nutramax Laboratories Veterinary Sciences has been a leader in pet health for over 30 years, and provides supplements to support joint health, digestive health, and overall wellness
Backed by Science: Nutramax Laboratories Veterinary Sciences' supplements are veterinarian formulated with high-quality ingredients to ensure your pet is receiving a safe supplement
Herring oil
Chicken fat
Sunflower oil
Conclusion
With this list of potential food that you can feed your dog, you won't have to feel so confused as to what you should and shouldn't feed your canine loved one.
If all else fails, however, don't forget to consult the expert advice of a veterinarian.
Don't experiment on your dog to see what works and what doesn't, particularly if they're feeling sick, or you're absolutely unsure of what you're doing.
Whether you give your dogs store-bought dog food, make their food yourself, or give them your scrap, this list above can give you a good guide for a healthy and nutrient-filled, energy-boosting meal.
Some Top Selling Dog Foods to keep your Canine Happy and healthy
PEDIGREE Adult Canned Wet Dog Food Chopped Ground Dinner Chicken & Rice Flavor, (12) 13.2 oz. Cans
Contains twelve (12) 13.2 oz. cans of Pedigree Chopped Ground Dinner Chicken & Rice Dinner Canned Wet Dog Food
Made with real ingredients, including real chicken, for an irresistible taste dogs will love
PEDIGREE Chopped Ground Dinner adult wet dog food is 100% Complete & Balanced
Mix Pedigree Wet Dog Food cans into their kibble for added flavor
Pedigree Chopped Ground Dinner canned dog food is made in the USA with the world's finest ingredients
Purina Pro Plan High Protein Dog Food With Probiotics for Dogs, Shredded Blend Chicken & Rice Formula - 35 lb. Bag
One (1) 35 lb. Bag - Purina Pro Plan High Protein Dog Food With Probiotics for Dogs, Shredded Blend Chicken & Rice Formula
Hard kibble combined with tender, shredded pieces for taste and texture dogs love. High protein formula, with real chicken as the first ingredient
Fortified with guaranteed live probiotics for digestive and immune health. Used to be known as SAVOR Shredded Blend Chicken and Rice Formula
Vitamin A and omega-6 fatty acids to nourish skin and coat. Natural prebiotic fiber nourishes specific intestinal bacteria for digestive health
Formulated with high protein to help dogs maintain an ideal body condition. Checked for quality and safety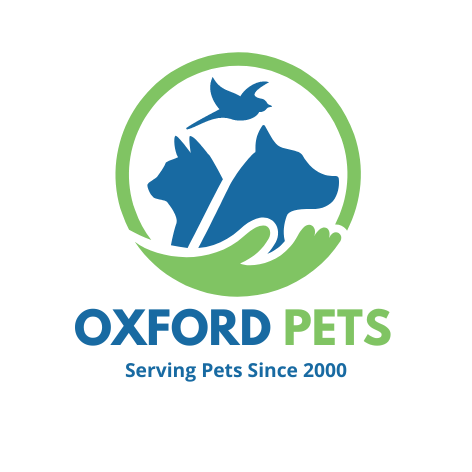 Welcome To The Oxford Family! The Website Is Run And Managed By A Community Of Enthusiasts Informative About Pets. We Hope You Find It Useful.