Dogs love getting dirty. Rolling in mud, splashing in puddles, and loading all the gunk into their fur, humans might go EWWW, but dogs enjoy it. Though it is quite justified why humans don't, particularly admire this scenario. It is because ultimately, in the end, we have to bathe down the dirty dogs all by our hands.
So, in the about circumstance, what soap/ shampoo do you use for bathing your dog? Are you as well using Human soap for bathing dogs regularly? Is Dove soap your go-to dog-cleaning soap bar? If yes, then stop right away.
Note: most bathing soaps are formulated from non-toxic ingredients (non-sulfates and parabens) which won't severely sicken your dog if used occassionally. But That doesn't mean you should opt for human bathing soap for dogs.
Wondering Why? Then have a look down below:
Can I use dove body wash on my dog?
Dove Soap or Dove Body Wash isn't something you must use on your dog. Dove Soap is specially designed for humans keeping their skin and pH in mind. For humans, it is an incredibly mild and moisturizing bar that doesn't irritate sensitive skin. However, a dog's skin and its pH are different than us Humans.
Let us understand it a little more deeply, Human skin's pH ranges from 5.5 to 5.6. Whereas Dog skin's pH ranges between 6.2 and 7.4. Since the difference between these two is quite huge and evident, products for each would not suit one another. Using Dove soap and body wash on dogs, in the long run, will leave their skin irritated, dry, and even prone to a skin infection.
Regular use of Dove Body Wash and Soap on dogs can result in,
It may lead to an allergic reaction
Sometimes results in making the skin dry and thus scratching skin as a by-product.
It can lead to skin irritation
Removes and cleanse essential oils
It makes feels dry and flaky
It may overly moisturize the skin making the product cumbersome to remove/ rinse.
As the last claim above, Dove Soap and Body wash are highly moisturizing. The products are designed especially for nourishing human skin. However, this is not what your dog requires. When you lather Dove soap or body wash on your dog, its moisture content locks in the pet's fur.
It later becomes really hard to remove. And this, as a result, makes the dog's fur flat, greasy, and even shed. Thus, even if you accidentally use Dove soap or body wash on your dog, rinse it extremely well. Using lukewarm water for the same is also recommended.
Can you use dove soap on a puppy?
Your Pup's skin and fur are more delicate compared to that of adult dogs. And sine dove isn't something we recommend for adult dogs; ignore it to the end for pups as well.
Generally, it isn't necessary to bathe puppies until they turn 8 to 10 weeks old. Until then, they are quite tiny and not actually ready to take the stress of a bath, especially products like soaps, body wash, and shampoo.
Thus, wait till the right time and avoid using any dog-inappropriate product on your puppy. Instead, consult your VET for a mild soap/ shampoo recommendation that can suit depending upon your dog's type.
What human soap can I use on my dog?
No human soap, shampoo, or other grooming product is meant for use on dogs. In some rare and urgent scenarios, when you have access to no dog-specific product but bathing your Pup is necessary, you can pick up any gentle human soap.
However, since some dogs can catch allergies with even one use, we recommend always keeping an extra dog soap with you. Or learn about DIY dog soaps so that you do not have to end up at the hour where there is no other option than human soap available.
Can I use baby soap on my dog?
While your first options should always be dog-specific soap and shampoos, baby soap for once isn't either an unsafe choice. Baby soap, shampoo, and body wash are extra mild since they are meant for use on newborns.
Baby grooming products contain fewer scents, perfumes, and harsh ingredients. They even seemingly are gentle on dogs' skin as well as their fur.
However, Baby shampoo or other cleaning products are only safe for the on-off cleaning process. Avoid using these products repeatedly and within a shorter frequency. Since it is a humans-only product and not meant for animals, some dogs might develop reactions the same.  
The best soap for dogs
 WashBar Natural Dog Soap Bar
This 3.5oz bar delivers the equivalent washing of 40.4fl.oz of liquid pet shampoo. The soap is anti-itch and made for keeping skin irritations at bay.
WashBar Natural Dog Soap Bar - Natural Dog Shampoo Bar and Dog Shampoo for Smelly Dogs with Sensitive Skin, Easier to Use Than Liquid Pet Shampoo with No Plastic Bottle Waste, 2-Pack
A GREAT VALUE WASH - Two 3.5oz bar delivers the equivalent washing of 40.4fl.oz of liquid pet shampoo saving you money AND it's all natural, with NO plastic bottle waste. No need for conditioner.
SO MUCH EASIER WITH A BAR OF SOAP - Washing a dog is so much easier with a pet shampoo bar compared to liquid shampoo. It frees up one hand to hold the dog, and it is easier to wash the underside of your dog – gravity isn't working against you and it lathers up really well.
GENTLE FOR SENSITIVE SKIN CONDITIONS - a natural anti itch dog shampoo helps to soothe dog dry skin, and dog itchy skin using the very best ingredients Mother Nature has to offer. Suitable for use as a mild dog shampoo for allergies and itching. Gentle enough to use as a puppy shampoo and conditioner.
NOT JUST A DOG SHAMPOO FOR SMELLY DOGS - can be used on puppies, rabbits, guinea pig, hamsters, calves or horses and many other animals. Terrific dog stocking stuffers, or Christmas gift
OUR MONEY BACK GUARANTEE - We consistently get feedback from customers who are amazed at how well our products work, but in case you don't agree, we offer a no questions asked 30 Day Money Back Guarantee. Try our 100% natural dog shampoo today, absolutely risk free!
Pet parents can use it on puppies, rabbits, guinea pigs, hamsters, calves, or horses. The soap does not contain any parabens, sulfates, synthetic fragrances, or colors. After a bath, it leaves the dog's coat silky, shiny and lush.
Wondercide – Pet Shampoo Bar for Dogs and Cats
This Wondercide dog soap contains ingredients like Saponified Oils (Shea Butter, Castor Oil, Coconut Oil, Olive Oil), Neem Oil, Neem Leaf Extract, Aloe Vera, and Vitamin E substitutes.
Wondercide - Pet Shampoo Bar for Dogs and Cats - Gentle, Plant-Based, Easy-to-Use with Natural Essential Oils, Shea Butter, and Coconut Oil - Biodegradable - Aloe Vera - 4 oz Bar
GENTLY CLEAN SENSITIVE SKIN. Aloe vera and neem help clean and soothe skin with gentle care. Safe to use on cats or dogs with even the most sensitive of skin or to help provide cooling relief for conditions such as itchiness, allergies, or hot spots.
GENTLE ON PETS & EFFECTIVE. Whether playing in the yard or going on a hike, dirty pets have met their match. This premium gentle shampoo bar will help give your cat or dog clean, healthy skin, and a shiny coat. Great for all fur types and pets of all ages, including seniors.
LUSH LATHER POWERED BY COCONUT OIL. Lathers great for a super-sudsy wash and rinses well. Powered by natural essential oils, this plant-based dog shampoo bar has a non-harsh formula, and contains no artificial colors, dyes, fragrances, parabens, phthalates, and sulfates. Cruelty-free.
FAST & EASY-TO-USE. Much easier to use than liquid shampoo when trying to cleanse a wriggling pet, this dog and cat shampoo bar goes on easily and washes out in half the time. Make bath time more convenient. Scrub coat with one hand at bath time. Celebrate with the other!
LONG-LASTING. This vegan pet soap bar lasts 5 times longer than 16 oz liquid shampoo, and produces no plastic waste! Each shampoo bar comes with a cedarwood holder. Made in the USA and powered by natural essential oils and other plant-derived ingredients.
It is gentler on the skin and fur but forms lather good enough for cleaning a dirty and dusty dog. The bar is meant to last five times longer than the regular dog shampoo and body wash bottle.
Also, it is available in 4 scents, Aloe Vera + Hypoallergenic, Geranium + Skin protection, Neem Bark + Exfoliating, and Oatmeal Honey + Extra Moisturising.
J·R· LIGGETT'S Dog Shampoo Bar Great for Sensitive Skin
The J·R· LIGGETT'S dog bar is laundry-free, detergent-free, GMO-free, and 100% ecologically correct. It contains ingredients like Essential oils, Oatmeal, and Aloe vera that stays gentle on the skin.
Sale
J·R·LIGGETT'S Pet Hair Shampoo Great for Sensitive Skin | Relieves Dry, Itchy Skin | Hypoallergenic Formula and Biodegradable | 100% Detergent-Free
GENTLE CLEANSING: Formulated specifically for Dogs with sensitive skin, our all-natural shampoo bar is mild and gentle! We use nutrient-rich ingredients like Almond and Tea Tree Oil for a healthy clean coat and skin.
EASE ITCHING AND DRY SKIN: Our dog shampoo bars are packed with moisturizing ingredients! Almond Oil and Aloe Vera penetrate deep to hydrate skin and helps to eliminate itchiness due to dry irritated skin.
EASY AND ECONOMICAL: A perfect alternative to liquid detergent shampoos, our shampoo bar means no more spills or run off, wastefully going down the drain. Each bar is approximately equal to 24ozs of liquid shampoo.
PET-SAFE INGREDIENTS: From Aloe Vera to Colloidal Oatmeal, our sulfate- free shampoo bar is a blend of botanical-based ingredients! 100% biodegradable with no detergents or GMOs, it's hypoallergenic and safe for all breeds.
HANDMADE IN CORNISH, NH USA: Our hand-cut bars are safe and gentle for all puppies. Essential Oil like Lavender and Rosemary are used for a healthy clean smell. We care about the health and wellbeing of your dog.
Though essential oils aren't something we directly use on dogs' skin, this soap uses the correct amount and blends them in such a way that there is nothing more unsafe about it. The product is available in soap form and as a liquid body wash as well.
Dog soap recipe- DIY Dog Soap to prepare at home
On the days when you run out of dog shampoo/ soap, what do you do? Run and pick the human soap? If yes, then drop the idea. Instead, go to your kitchen pantry and prepare these DIY Dog Soaps within no time.
DIY DOG SOAP/ SHAMPOO 1:
Things you will need:
Half to 1 cup of Baby Shampoo, ½ tablespoon of White Vinegar, 2 to 4 tablespoons of Aloe vera gel, 1 to 2 tablespoons of Glycerine, 1 or 2 cups of water.
Process:
Take a big bowl and gather all the ingredients into it. Mix them well. Now wet your dog and apply the mixture well into his body. Give it a good rub for 5 to 7 minutes. Later rinse it all with lukewarm water.
NOTE: If your dog has thick fur, you can avoid or lessen the amount of Glycerine.
DIY DOG SOAP/ SHAMPOO 2:
Things you will need:
1 Cup of finely grounded Oatmeal, 1 tablespoon of Baking Soda, 2 to 2.5 cups of warm water.
Process:
Take a big bowl and gather all the ingredients into it. Mix well and if you think you require more water (since Oatmeal will expand), add accordingly. Now wet your dog and apply the mixture all over his body. Rub it well for 3 to 5 minutes and later rinse with lukewarm water. Since Oatmeal is slightly tricky to remove, make sure you rinse for longer.
DIY DOG SOAP/ SHAMPOO 3:
Things you will need:
¼ cup coconut oil, ¾ cup distilled water, 2 tablespoons of Castile soap, 5 drops of lavender oil, 5 drops of rosemary oil.
Process:
Take a big bowl and gather all the ingredients into it. Mix all of them well until you see it is one mixture of all. Now wet your dog and pour the mixture little by little. You can either use your fingers or a dog brush to spread it all over nicely. Lastly, follow it with a lukewarm water rinse.
TIP: If you do not have any of the above products, simply bathe your dog with lukewarm water. Using a dog brush will help you remove more and more dirt.
Bathing my DOG- The Most Common Questions
No dog shampoo; what can I use?
In case you are out of dog shampoo, here are some of the safe alternatives you can go with:
Baking Soda and Ground Oatmeal mixture (1 to a tablespoon and 1 to 2 cups, respectively).
Baby Shampoo
Baby Wipes or Pet Safe Wipes
A warm towel for dry cleaning.
Castile Soap and Essential Oils
Plain Lukewarm water bath
Wrapping up…
Before making it an end, we would advise you to never use human soaps on dogs and other pets. Human soaps like Dove can deter your dog's skin and fur health.
Regular use of the same might result in flaky and irritating skin as well as falling hair. Thus, instead, always go with dog-appropriate grooming products.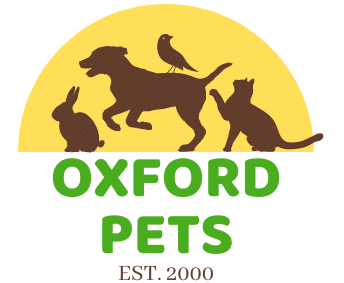 Welcome To The Oxford Family! The Website Is Run And Managed By A Community Of Pet Enthusiasts Who Are Informative About Pets. OLHS Was Initially Founded In 1982 As A Community Dedicated To Animal Welfare. We Are Simply Trying To Keep Their Vision Alive.